Defense Minister Gantz presents map of Hezbollah targets in civilian areas; analyst says Israel signals intention to bomb missile project in Lebanon.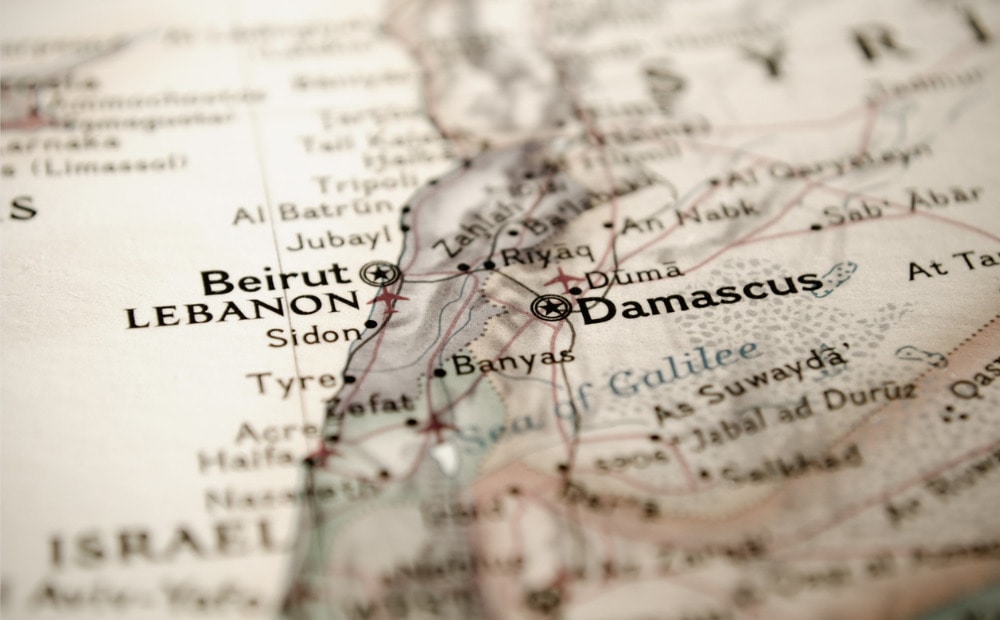 Israel is preparing world opinion for a military strike on Hezbollah's advanced missiles in Lebanon, a prominent analyst says. His comments follow Defense Minister Benny Gantz's remarks in an interview with Fox News.
Gantz told Fox that Hezbollah maintains an arsenal of hundreds of thousands of rockets in Lebanon. He also shared with the network a classified map of enemy targets in civilian areas near Israel's border.
Israel has already verified the need to bomb these military assets from a legal, operational and intelligence perspective, the defense minister said. "We are ready to fight," he added in the interview.
"The moment a leader presents maps to the media, it means that Israel wants to prepare the ground for something in the future," Arab affairs expert Zvi Yehezkeli told 103 FM radio. Israel will eventually have to take action to eliminate Hezbollah's precision-missile program, he predicted.
Israel escalates threats
The timing for a major assault in Lebanon is not yet right, Yehezkeli said, stressing that Israel needs international support to strike. Earlier reports suggest that Hezbollah's precision-missile arsenal is nearing the red line that will require Israel to act.
Defense Minister Gantz escalated his rhetoric against Hezbollah recently, in a sign that Israel sees a high risk of an imminent clash with the group. Last week, he warned that Lebanon will shake in case of war, and that Hezbollah will be fatally hurt if a major conflict erupts.
Meanwhile, ex-national security adviser Yaakov Amidror called for a months-long war in Lebanon to destroy Hezbollah's military arsenal and infrastructure.