Defense officials fear Palestinian suicide attacks in Israel in response to West Bank annexation; IDF to hold war game next week.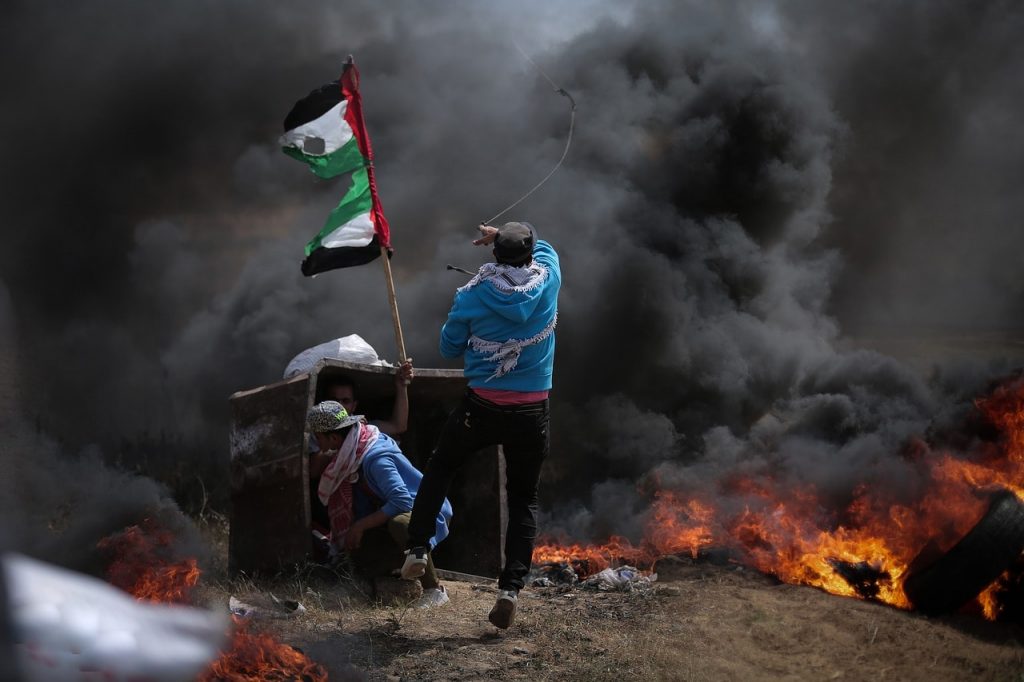 A senior military officer warned the government that extending Israel's rule in the West Bank could spark a violent outburst. "Annexation could lead to a wave of terror attacks," Maj. Gen. Kamil Abu Rukun said in a closed session, according to IDF Radio.
The IDF is drawing up contingency plans to counter the potential eruption of Palestinian violence. Earlier this week, Prime Minister Benjamin Netanyahu stated that the target date for annexation is July 1.
Defense officials fear that the move could inspire terrorism inside Israel, including suicide attacks, news website Walla! reported. This comes as tens of thousands of Palestinian laborers will be returning to work in Israel following the Coronavirus hiatus.
Meanwhile, the IDF and Shin Bet will hold a war game next week to prepare for potential scenarios, Walla! said. The exercise will be led by Chief of Staff Aviv Kochavi and consider the possibility of a military clash. The drill will also aim to assess the reactions of neighboring countries and world powers.
Large Forces on Standby
Within weeks, the IDF will go on high alert in the West Bank and send in major reinforcements. The army recently completed large-scale training sessions and will deploy tens of thousands of troops if necessary, military correspondent Alex Fishman wrote in Yediot Aharonot daily.
Israeli officials are worried that the political tensions are coinciding with an economic crisis in Palestinian areas, as the aftermath of the Corona pandemic creates a more volatile situation in the West Bank.
Notably, the IDF is also preparing to counter attacks from Gaza in case Hamas decides to end the fragile calm in the Strip. Gaza terrorists could resume rocket attacks on Israeli communities or target soldiers near the border area.
More about security threats:
The US Embassy in Israel is also concerned about the growing threat level. On Thursday, the Embassy advised US citizens who may be traveling to the West Bank or Gaza "to maintain a high level of vigilance." The security alert stressed that violence can erupt "with little or no warning" and that attackers could target tourist sites, transportation hubs, government facilities, markets and shops.