IDF forces simulate significant terror attacks by jihadist cells on Israel's borders with Jordan and Egypt.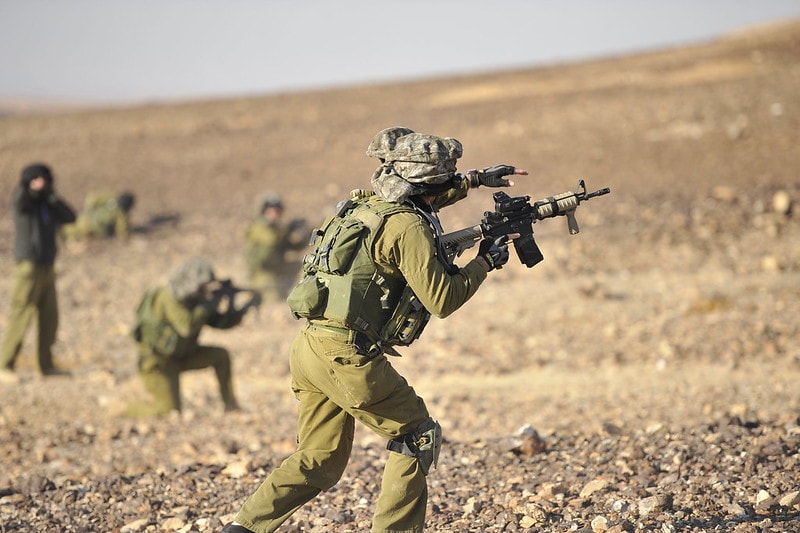 The IDF's Rapid Response Unit recently held an exercise simulating a jihadist terror attack from Jordan. The elite force is made up of combat veterans tasked with countering unexpected assaults on Israel's quiet eastern border.
The IDF believes that sleeper cells affiliated with jihadist groups like ISIS and Al-Qaeda could be activated to carry out large-scale attacks. The unit's commander told Makor Rishon weekly that the forces are ready to respond to simultaneous incidents, including the abduction of Israeli soldiers.
The latest drill simulated a raid by 10 terrorists on an Israeli border community. The scenario included a car bomb blown up at the entrance gate and assailants operating in multiple locations, the report said.
Intensive rocket fire
Earlier, the IDF held a four-day exercise to prepare for an even greater threat: an ISIS attack from Egypt. Defense officials are closely monitoring jihadist activities in Sinai and believe that the terrorists will eventually target Israel.
The southern drill simulated an ongoing battle that includes intensive rocket strikes and terrorist infiltration into a local community. At one point, the forces contended with a scene simulating a missile hit on a school bus.
The army is expecting to face a large-scale attack and deployed an entire platoon as a red team to imitate enemy fighters. Military officials said that this is a realistic scenario.
The IDF does not appear to have concrete information about an attack and is preparing for an assault launched without advance warning. The recent exercises therefore focused on rapid transition from routine to emergency to quickly neutralize the attackers.
In case of a major offensive, Israel will also mobilize the LOTAR unit. The elite counter-terrorism force has a branch in the southern city of Eilat on standby in case of cross-border attacks.