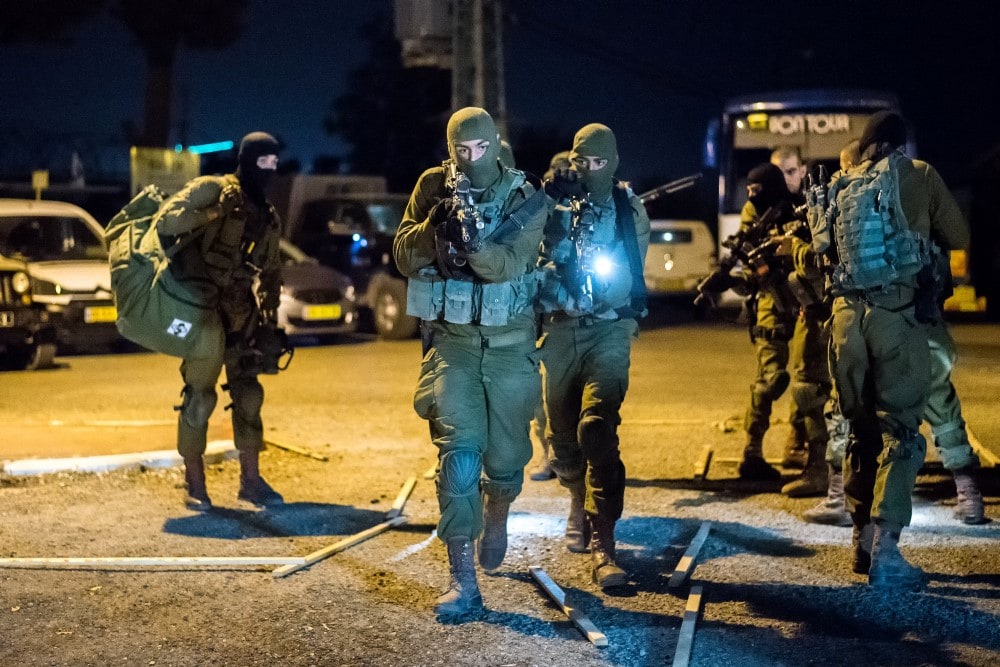 The IDF simulated a large ISIS assault on a school near the Jordanian border, mobilizing rapid intervention forces and hundreds of other troops and rescue workers.
The drill comes as Israel dramatically elevates its readiness for a jihadist attack, Kan News reported.
Video footage released by Kan showed armed soldiers storming the school and entering classrooms. Some youngsters were asked to play the role of injured students, with medics and troops treating and evacuating them.
The unit tasked with early response to a cross-border raid is made up of combat veterans who live in the area and can be mobilized quickly, the report said.
Earlier this month, IDF troops in southern Israel held a 36-hour exercise to prepare for ISIS terror infiltration from Egypt.
The drill simulated multiple scenarios including attacks on border communities in the area and an ISIS takeover of a deserted military post. The forces were challenged with different combat missions along a 20-kilometer route, the army said.
No information was provided on specific intelligence warnings about imminent jihadist attacks. An earlier study warned that the ISIS offshoot in Egypt was becoming more aggressive and could target Israel.