Former IDF officer sees real possibility of Israeli fighter jets being stationed near Iran as part of defense deal with Gulf allies.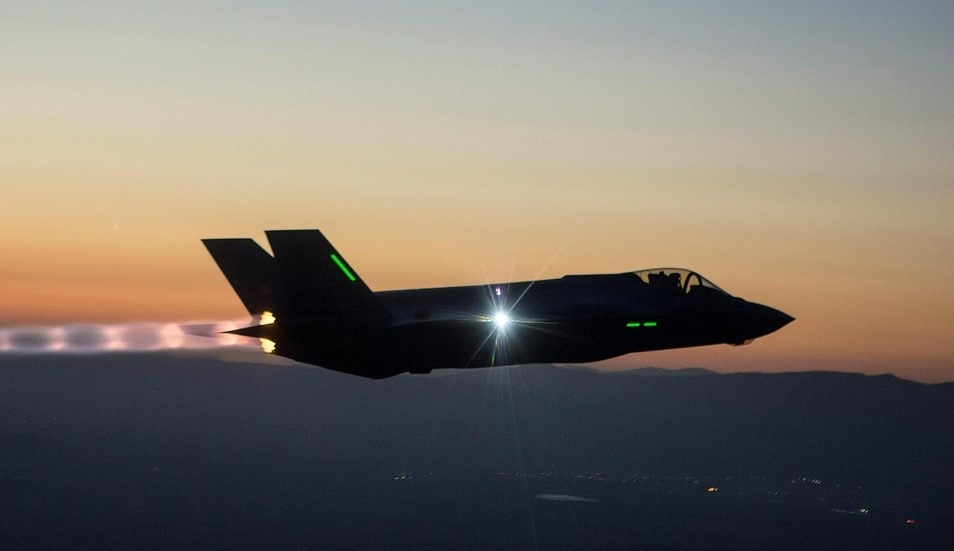 The IDF could deploy its advanced F-35 fighter jets in bases in the Gulf as part of a future defense deal with regional allies, an Israeli analyst says. This would cut down the flight time to Iran's nuclear sites to about an hour, he told the Shephard Media website.
The unnamed analyst, identified only as a former IDF lieutenant colonel, specifically mentioned the United Arab Emirates and Saudi Arabia as potential bases of operation for the Israeli aircraft.
The Israel Air Force and its Gulf partners could train together with an eye on carrying out joint missions, the analyst noted. Ultimately, the countries can form a NATO-style Middle East alliance or a different type of coalition, he said.
Planning for Iran strike?
Israel is already believed to be in talks with its Gulf allies on forging a defense pact, according to recent reports. Journalist Zvi Yehezkeli hinted that major progress has been achieved behind the scenes in Israeli-Saudi contacts on security issues.
Previously, a senior IDF officer suggested that Israel may install an advanced radar in the UAE to monitor Iranian actions.
The Israeli analyst told Shephard that deploying IDF jets out of Gulf airbases will transform operational planning for a military assault on Iran's nuclear project. The IDF is currently modifying its strike plans as tensions on the nuclear front continue to escalate.
IDF getting more F-35s
Meanwhile, Israel is set to receive more F-35 fighters in April, journalist Shai Levy reported this week. Additional stealth aircraft will be delivered in six months, he tweeted. The IDF is also getting a new spy plane, he wrote.
The Air Force currently operates two F-35 squadrons out of its southern Israel bases. The stealth fighters are expected to play an integral role in any future strike on Iran.
Separately, the IDF is relocating two F-16 squadrons to a northern Israel base, closer to the army's main theater of operations.