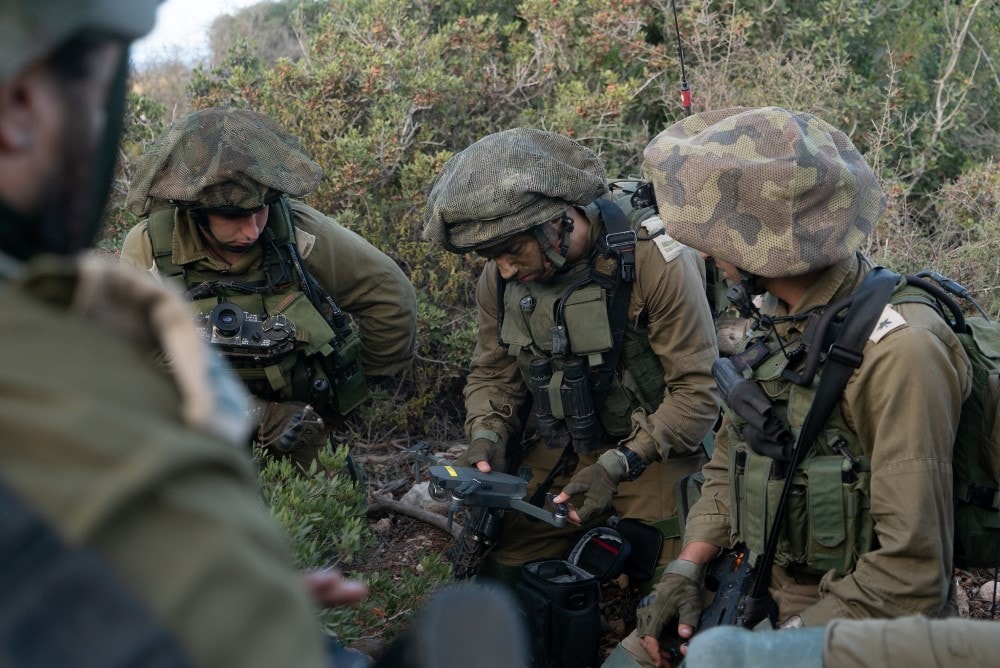 The IDF is equipping combat forces with powerful robots to overcome Hezbollah's defenses in Lebanon. The army will deploy highly advanced robotic capabilities in the battlefield to clear the way for troops in the next war, a senior officer says.
Hezbollah significantly boosted its land defenses to stop Israeli forces, engineering corps chief Ido Mizrahi told Walla News. Iran supplied the group with high-powered explosives for roadside bombs, landmines, and booby-trapped buildings, he says.
The IDF will charge forward to neutralize these deadly obstacles with unique robotic power. The army has already integrated many types of robots to handle explosive devices and underground terror tunnels, the officer revealed.
Notably, Israel recently demonstrated its high-tech fighting techniques in a simulation for foreign military chiefs. The video below shows robots and drones supporting troops charging into hostile urban battle sites.
The IDF is now capable of defusing multiple explosives at combat zones without sending in any soldiers, Brigadier General Mizrahi said. Every battalion will also get robotic bulldozers that can complete missions autonomously, he added.
"There is nothing like this in the world," the senior officer told Walla. "Nobody except for the IDF has this kind of robust robotics on land." The army's drones also feature superb capabilities, he said.
Israel's new suicide drones
Israel's expanding drone fleet is a key component of the IDF's robotic revolution. The army is constantly boosting its drone power as part of a grand plan to integrate numerous robots into combat operations.
Israel's defense industries recently unveiled armed drones that can eliminate enemy forces and assets in urban combat zones. Elbit's highly maneuverable Lanius can be sent into buildings and navigate in corridors to spot and blow up targets.
The advanced micro-drone can also collect intelligence by mapping buildings and detecting threats, the company said.
The IDF is investing large resources to prepare for battle with Hezbollah as part of the plans to attack Iran. Israel estimates that an assault on Tehran's nuclear sites will trigger a war in Lebanon. Another possibility is a preemptive strike to hit Hezbollah before bombing Iran.
Israel is speeding up preparations for an all-out conflict as Iran moves dangerously close to producing weapons-grade nuclear material. Officials warn that a large strike and subsequent war will cost huge sums of money and require Israel to shift to a wartime economy.