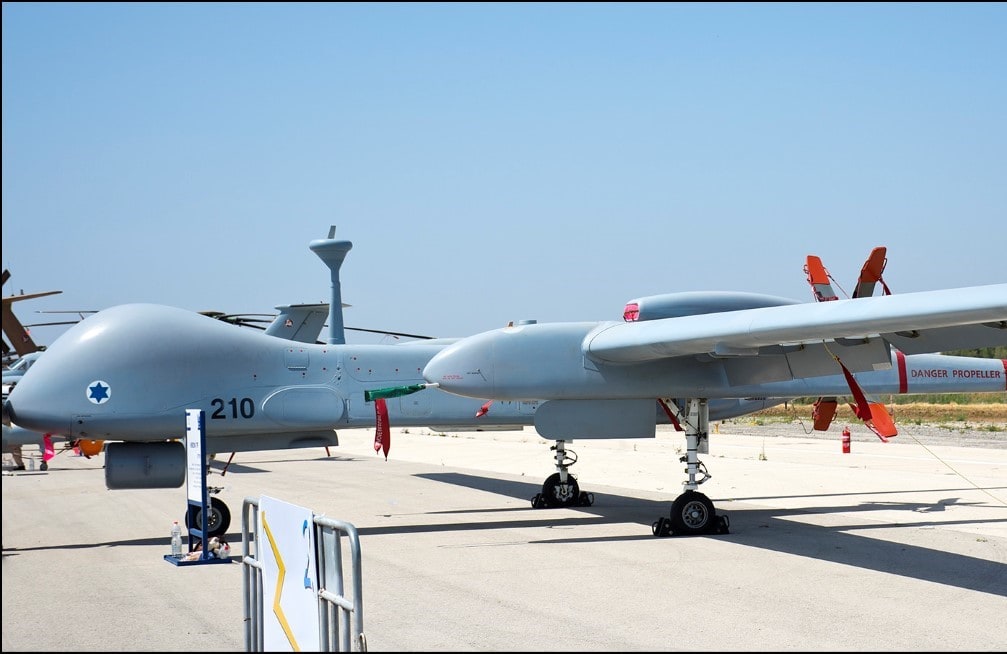 The Air Force is setting up a huge fleet of intelligence collection and combat support UAVs for the next war. This will enable Israel to deploy hundreds of unmanned aircraft for critical missions in future conflicts on the Gaza and Lebanon fronts, N12 News reports.
The army's large UAV force will operate out of the Hatzor airbase, the report said. The flagship project is codenamed Storm Clouds and will closely support operations by ground forces.
The airbase will also host Israel's primary air defense control center for detecting and destroying aerial threats.
The project is part of the IDF's plan to transform combat operations by deploying numerous robots on the battlefield. This high-tech revolution is expected to entirely change Israel's war tactics and strategies within a decade.
The IDF is also using advanced technology to automatically detect enemy targets on multiple fronts.
In parallel, the army significantly boosted the range of its manned intel gathering planes, N12 said. The report provided no technical details on the creative solution, which recently won a prestigious Air Force award.