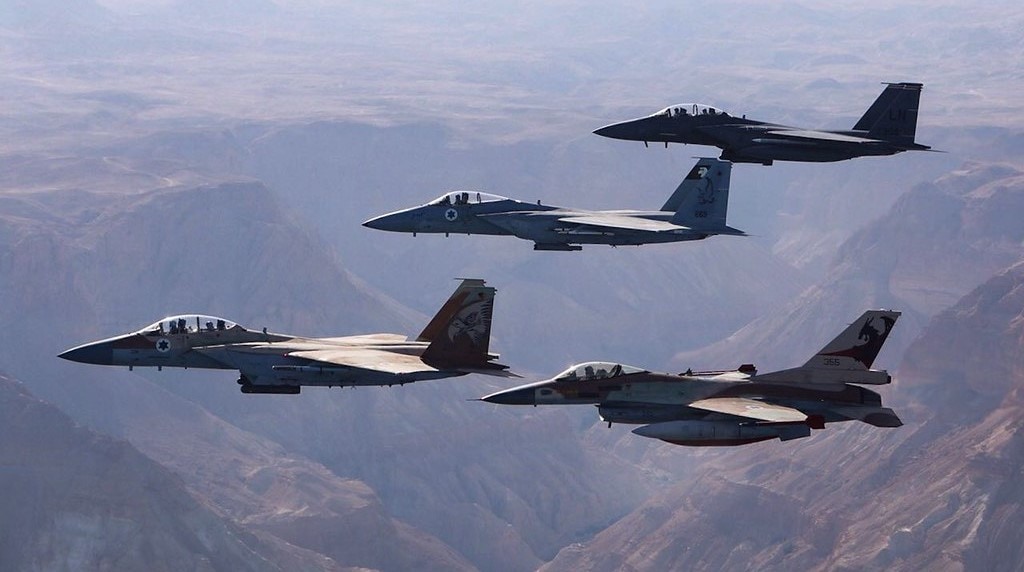 More signs are emerging that Israel is headed for a major military clash with Iran and its allies, possibly as early as this year. The indications suggest that the IDF is preparing for different battle scenarios, ranging from limited strikes to an all-out war.
Israel's main task is to significantly harm Iran's regime and its regional proxies, Prime Minister Bennett told military chiefs in a meeting this week.
The PM used the session at IDF headquarters in Tel Aviv to present his strategy for countering Iran. According to previous reports, Bennett wants the army and security services to take more action in Iranian territory.
Meanwhile, Israel held a massive air drill over the Mediterranean, according to Saudi website Elaph. The Air Force deployed an unusually large number of fighter jets in the exercise, including F-35s, F-15s, F-16s and refueling aircraft, the report said.
The large-scale exercise is seen as another Israeli step to prepare for a military strike on Iran. Notably, the Air Force was planning a major drill in the coming months to simulate an attack. It's unclear at this time if the latest maneuver is a separate drill or the previously planned one, which the IDF executed earlier than expected.
In parallel, the Defense Ministry asked the government to approve extra credit of over $3.5 billion for classified military needs.
The money is needed to bolster Israel's nuclear program and finance Mossad operations against Iran, Israel Defense estimated. Journalist Noam Amir wrote that the funds may be used to acquire advanced munitions.
On the defensive front, Israel and the US successfully tested the Arrow 3 anti-ballistic system, firing two missiles in parallel for the first time at a simulated target. The interceptors were launched from a central Israel base after the system's advanced radars detected the incoming threat.
Defense Minister Gantz said after the test that Israel's technological superiority on defense gives it leeway to attack its enemies, in yet another indication that more military action is coming up.