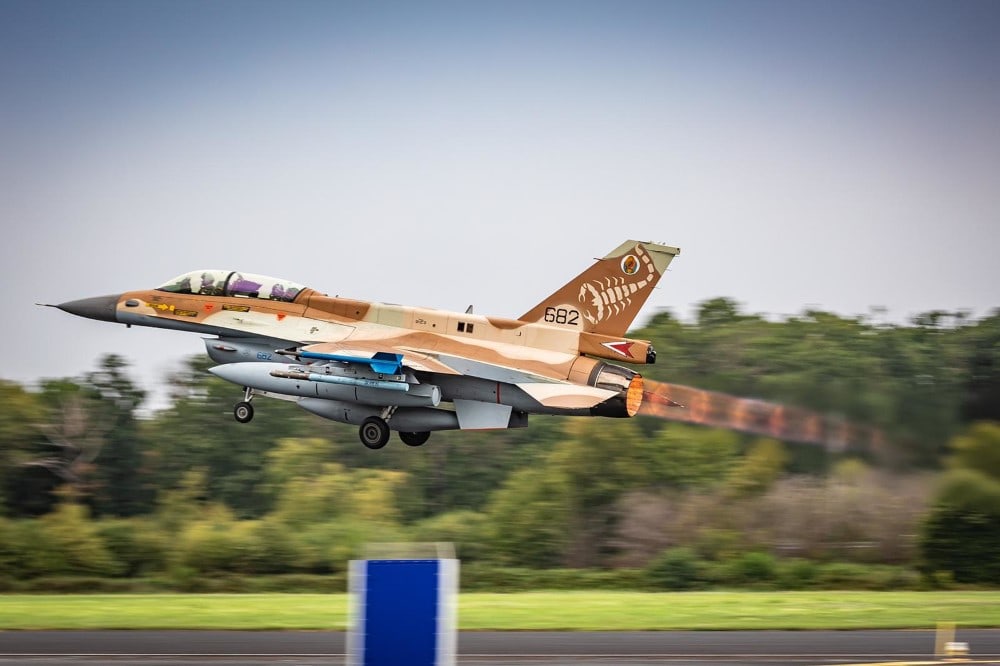 Preparing to attack Iran: The Israeli Air Force is making serious preparations for a strike on Iran's nuclear project, journalist Alon Ben-David says. The veteran military reporter shared the information after touring Israeli airbases for two days.
An assault on the Iranian nuclear project will likely rely on air power but will be supported by ground and covert operations, the report said. Israeli preparations are expected to be visible and make lots of noise as jets practice Iran strike scenarios, Ben-David wrote in Maariv daily.
The report comes as the IDF scheduled a large-scale simulation of a raid on Iran in the spring of 2022. Dozens of Israeli fighter jets will take part in the huge drill alongside spy planes and tankers, Kan News said.
The exercise will be on full public display, with the Air Force showcasing its strike force by deploying F-15s, F-16s and F-35s, the report said.
Focus on key nuclear sites: The Israeli strike plan in Iran will focus on four nuclear sites: Isfahan, Arak, Fordow, and Natanz, N12 News said in a separate report. As the Iranian program is spread out in numerous facilities, the IDF will have to concentrate its firepower on key assets.
The Air Force plans to mobilize over 100 planes for the assault, the report added. Meanwhile, satellites are closely monitoring Tehran's nuclear facilities to detect any changes and track Iran's progress, N12 said.
Israel currently operates six spy satellites that provide invaluable intelligence and cover the entire Middle East.
Unexpected strike plan? Israel is also preparing to attack Iran from unexpected directions, Haaretz daily revealed. The Air Force established training hubs in Britain, Italy, Greece and elsewhere to develop the ability to mobilize jets from different regions, not only from Israeli territory.
While striking from the UK seems unrealistic, launching planes from the Mediterranean and refueling them is a plausible option. More generally, training in remote locations (like India, see here) enables the Air Force to practice new and unusual flight paths and conditions.