Air Force exercise in India suggests that IDF is preparing for operations in unfamiliar remote locations such as Iran.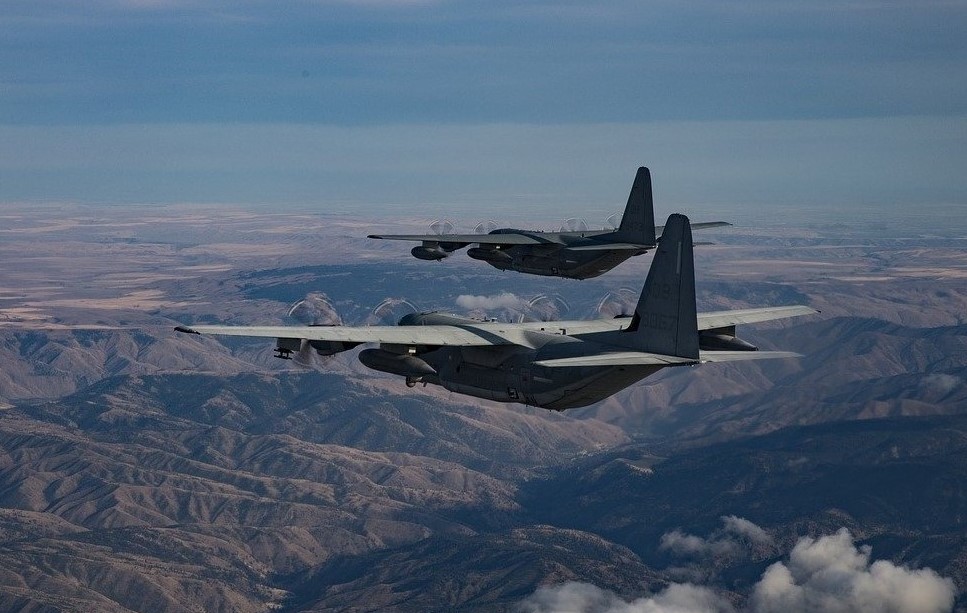 The Israeli Air Force participated in a military exercise in India this week, Israel Hayom daily reported on Friday. This is the first time that the IDF censor clears reports about Air Force training on Indian soil.
As part of the drill, an IDF transport aircraft flew at unusual altitudes and carried out challenging maneuvers, the report said. No further details were provided about the nature and purpose of the exercise.
The Israeli aircraft also performed several flights together with Indian transport airplanes.
Notably, the 103rd Squadron of the Israeli Air Force operates seven advanced C-130J Super Hercules planes. The aircraft can be used for diverse missions, including long-range supply assignments and rescue operations.
Why is IDF training in India?
The rare exercise raises questions about the reasons prompting the IDF to train in a remote location like India. While the Air Force has been training in other countries and preparing for long-distance missions, such sessions are usually held closer to home.  
One option is that the army needed to simulate operations in a specific type of terrain unavailable in Israel. However, the Air Force has been training in nearby Cyprus to simulate scenarios relevant for a war in Lebanon.
This suggests that India was possibly selected to mimic a different kind of landscape. Given Israel's threat environment, training in areas resembling Iranian territory is a top priority.
Another option is that the Air Force wanted to practice long-range operations. India's huge size also makes it ideal for this type of training. In this case, too, an Iran connection would be a highly relevant possibility.
An Israeli strike on Iran's nuclear sites would heavily rely on Air Force fighter jets and reconnaissance planes. However, transport planes may be used for specific missions such as the deployment of special forces on the ground or a large-scale rescue operation .