Israel develops advanced laser-guided mortar for hitting targets hidden in populated areas; army says revolutionary weapon to change battlefield.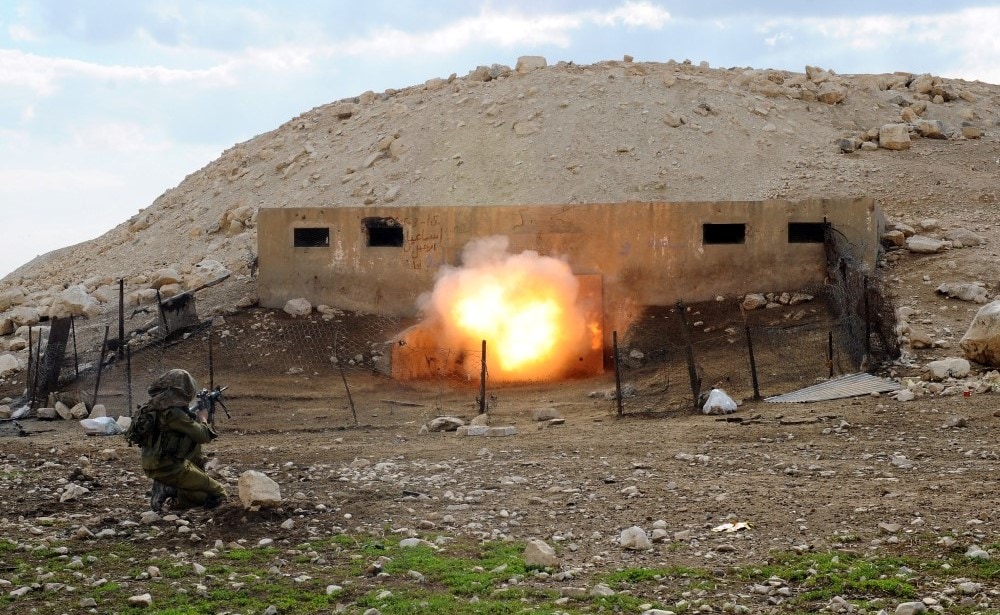 Israel unveiled on Sunday an advanced high-precision mortar designed to hit targets in crowded civilian areas. The laser-guided mortar will provide IDF combat units with a powerful new weapon for urban warfare missions.
The Iron Sting system will enable infantry forces to hit quality targets in dense urban areas, the IDF said. The new mortar ensures pinpoint accuracy and will limit collateral damage and casualties among innocent civilians.
Defense Minister Benny Gantz said that Iron Sting will be used to eliminate enemy targets hidden in populated areas. The IDF expects to heavily bomb missile depots and launch sites in future battles against Hezbollah and Hamas.
The innovative mortar is a revolutionary weapon that will change the modern battlefield, the IDF said. "The high-precision mortar provides infantry forces with accurate firepower that was previously available only with missiles and Air Force munitions," a senior defense official added.
Israel's defense industries engaged in 10 years of research and development work to build the new mortar. Earlier, the army revealed that it also developed a new, ultra-powerful cluster rocket. Both weapons are expected to be used in the next conflict against Hezbollah in Lebanon.