Israel plans to use new high-powered cluster rocket in next Lebanon war; IDF says this is the deadliest weapon available to ground forces.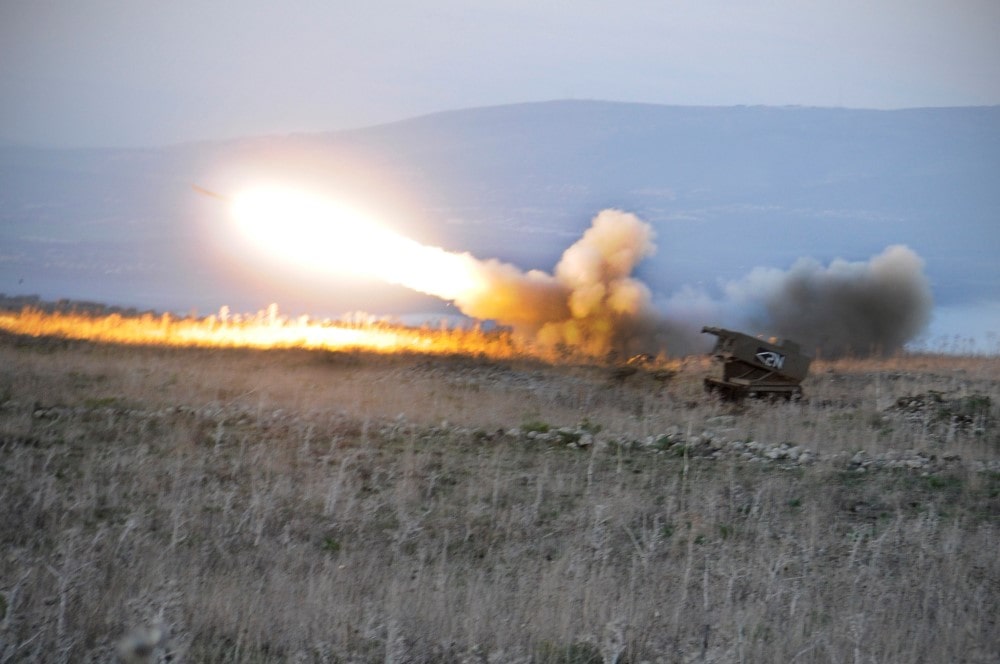 The IDF artillery corps will soon receive an ultra-powerful weapon for use in the next Lebanon war. The new IDF cluster rocket, Ra'am Eitan, is designed to cause massive destruction by scattering dozens of small grenades across a wide radius.
The upgraded rocket will be the land army's most lethal weapon, a senior officer told Ynet. It will be fired by a multiple rocket launcher, which can deliver 3 to 4 times more munitions than an average fighter jet, he said.
The cluster rocket will be deployed in a future war against Hezbollah. The IDF plans to use the new system to clear enemy forces while maneuvering in open areas, Ynet said.
Unlike other rockets that are intended for pinpoint strikes, Ra'am Eitan is meant to take out hostile forces across a large area. The IDF will be using it to eliminate anti-tank squads lying in ambush, or to target Hezbollah's elite units at assembly areas as they prepare for raids on Israel.
Lessons of 2006 war
The new IDF cluster rocket was built to ensure that a maximum number of grenades detonate upon impact. This is meant to prevent harm to civilians who come across unexploded ordnance.
Notably, some older IDF cluster bombs used in the 2006 Lebanon War put local residents at risk after failing to fully explode. Since then the army kept such weapons away from the battlefield. But now, the IDF is set to deploy a safer version of this high-powered weapon.
The new rocket was developed by Elbit Systems and will be handed over to the IDF's 282nd artillery division in the next three months, Ynet said. The regiment is already equipped with the high-precision, long-range Spear rocket.
The artillery corps recently tested their firepower in a large exercise simulating a war in Lebanon. During the drill, the forces fired numerous Spear rockets at remote targets.
The IDF plans to invade Lebanon in the next conflict to neutralize threats across the border. The army's artillery forces are expected to play a key role in destroying enemy targets during such operations.