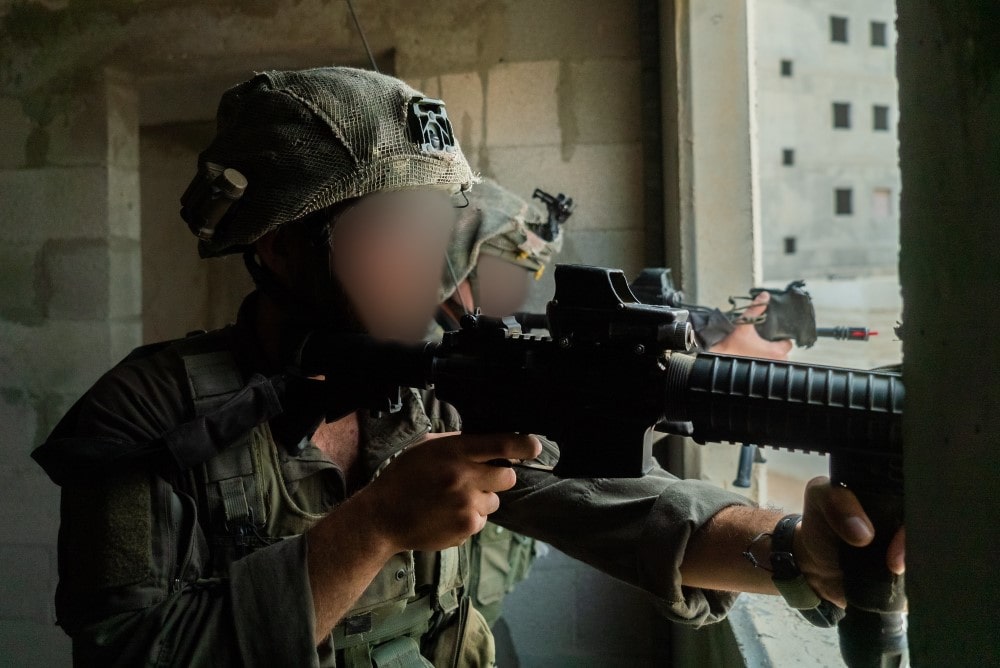 At least five terrorists were killed and over 10 were wounded in a large-scale Israeli arrest operation targeting Hamas cells in the West Bank. The raid disrupted imminent terror attacks against Israel, officials later revealed.
Israeli forces operated in five different locations to capture wanted terror suspects, the IDF said. Heavy shootouts were reported in villages near Jenin and Ramallah. Two Israeli soldiers were seriously wounded in a clash with gunmen during a raid in the Jenin area, the army said.
The Air Force deployed various aircraft to support ground forces hunting for the suspects, according to Mako News. One terrorist was killed in his car after being ambushed and rammed by a special forces vehicle, the report said.
Elsewhere, a senior Hamas operative was eliminated in his hideout. An Islamic Jihad terrorist was also killed, prompting the group to issue revenge threats.
The raids were carried out by elite anti-terror units Duvdevan and YAMAM, following an intensive manhunt conducted by the IDF and Shin Bet agents in recent days. The forces arrested several terrorists who were planning to stage attacks in the near future, N12 News reported.
In the last two weeks, Israeli forces arrested more than 20 members of the Hamas terror cells, IDF Radio said. The terrorists possessed a large quantity of weapons and were planning attacks inside Israel, the report said. It is unclear whether the terror plots were fully disrupted.
Meanwhile, the IDF is elevating its readiness for rocket fire from the Gaza Strip in response to the deadly raids, spokesman Ran Kochav said.
Notably, the army has already finalized military plans for a large anti-terror operation in Jenin. The city is currently the most dangerous terrorist hub in the West Bank, with hundreds of gunmen entrenched in the area.