IDF deploys massive firepower along northern border, finalizes list of targets in Lebanon; military prepares for several days of intense combat operations.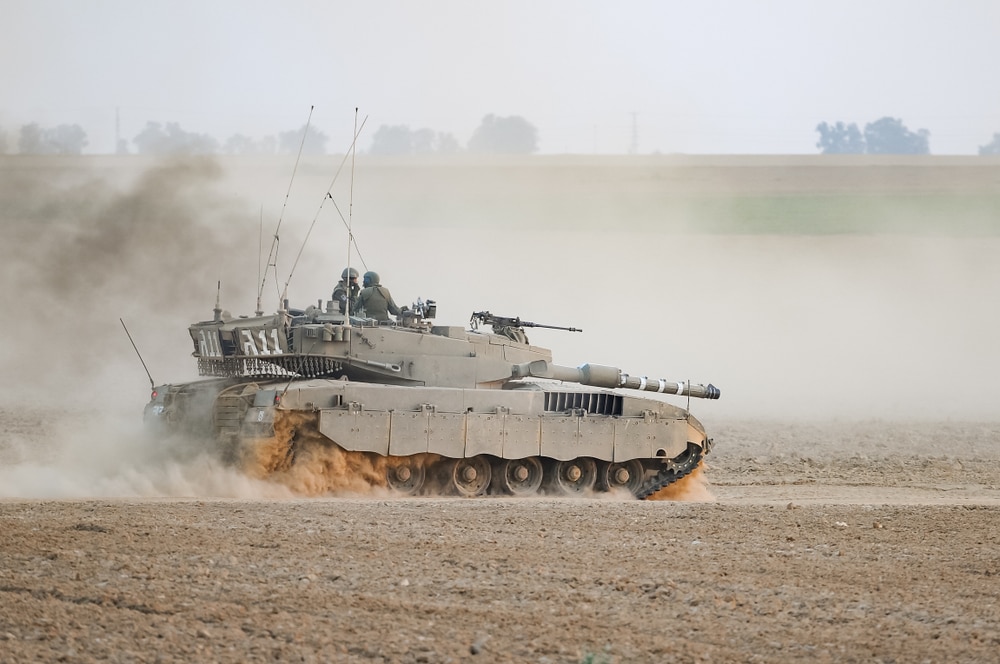 Israel's defense chiefs have completed the arrangements for a major offensive against Hezbollah. If the group delivers on its threats to attack Israeli targets, the government will order the army to hit back in full force.
The IDF now has in place large quantities of advanced missiles and other high-powered weapons, as well as cutting-edge technological systems. Full details of the military hardware and capabilities mobilized to the northern border are under censorship. Notably, the deployment is the largest since Israel's 2006 Lebanon war.
The army is prepared for several days of "high-intensity fighting," military reporter Yoav Limor said Tuesday. Israeli war plans call for painful blows against Hezbollah and Lebanon to ensure a long period of quiet after hostilities end.
Meanwhile, the Air Force finalized the list of targets for attack in case conflict erupts. They include Hezbollah positions and arms depots, as well as Lebanese national infrastructure. Israel has made it clear that the IDF will hold Lebanon responsible for any attack from its territory.
The Israeli threats prompted angry reactions and grave concerns in Lebanon. Some officials in Beirut said that Israel's statements constitute a "declaration of war."
Abduction of IDF Soldier Foiled
On Tuesday, Prime Minister Benjamin Netanyahu again warned Israel's enemies against attacking. Threats of a swift and forceful Israeli retaliation "should be taken seriously," he said. Earlier, Defense Minister Benny Gantz said that striking Israel would be a "senseless" act.
However, the IDF is still seeing indications that Hezbollah plans to retaliate for the killing of its operative in Syria last month. The IDF has been on alert for almost two weeks to counter the threat.
IDF forces have already thwarted an attack by the group in the Mount Dov sector a week ago, after spotting a Hezbollah cell at the border. The group planned to abduct an IDF soldier in the operation, Arab Affairs reporter Smadar Peri said, citing Lebanese sources.
To prevent infiltration into Israel, the IDF positioned special ops units across the northern border. These elite teams use advanced surveillance equipment to monitor potential trouble spots. One of these units, Maglan, killed four terrorists on Syria's Golan border as they planted explosives in Israeli army positions.