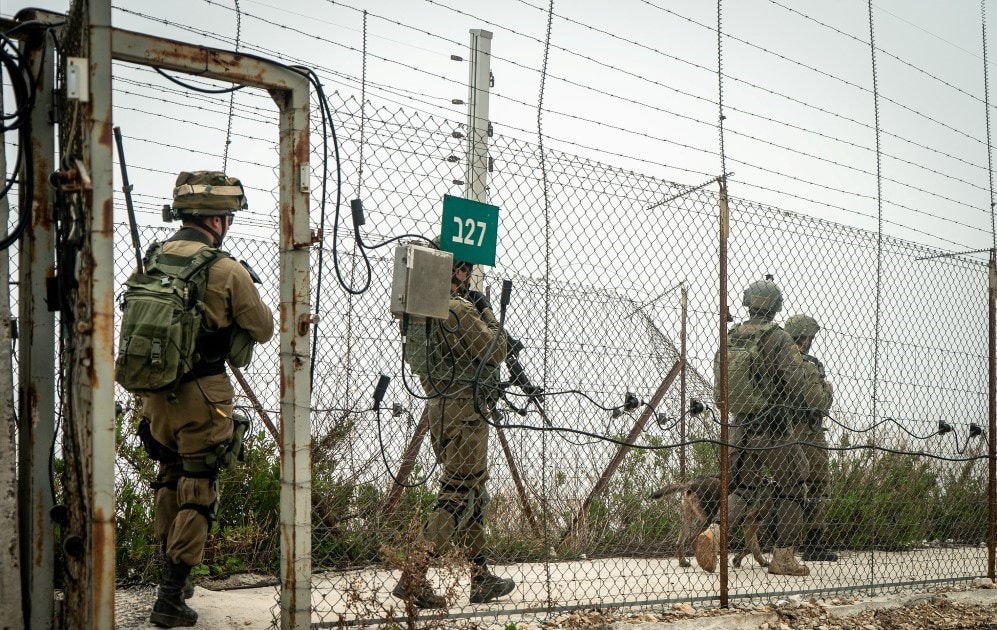 IDF tanks and engineering forces crossed the Lebanon border fence last week to collect intelligence on Hezbollah targets. The troops operated in Israeli enclaves beyond the border barrier, the army revealed.
The rare operation is part of a conceptual shift, an engineering corps commander told the IDF website. The forces stayed in the enclaves for hours, using surveillance gear and varied technologies to uncover Hezbollah assets for future strikes.
Before tanks crossed the fence, the army inspected the area to ensure there were no terrorists or explosive devices there.
However, after entering the enclaves soldiers spotted Hezbollah members a very short distance away. Enemy positions were uncovered by using surveillance gear installed on tanks, the IDF said.
Hezbollah testing Israel
The army hinted that the operation simulated a response to an attempted cross-border raid. Earlier this year, the IDF mobilized an elite airborne force as part of a different simulation of a Hezbollah border attack.
Notably, the Israeli moves follow an increase in infiltration attempts from Lebanon in recent months. Overall, more than 30 infiltrators have tried to cross into Israel since the beginning of 2020, Walla! News reported recently.
Many of them were non-Lebanese foreigners, enabling Hezbollah to closely monitor the IDF's responses and defenses. This week, two Turkish nationals managed to enter Israeli territory and hide for long hours before IDF forces captured them.
Hezbollah has been exploring new ways to access the Israeli border, defense officials revealed in late April. The terror group's operatives are testing new routes for launching attacks, including areas previously avoided because of the challenging landscape.