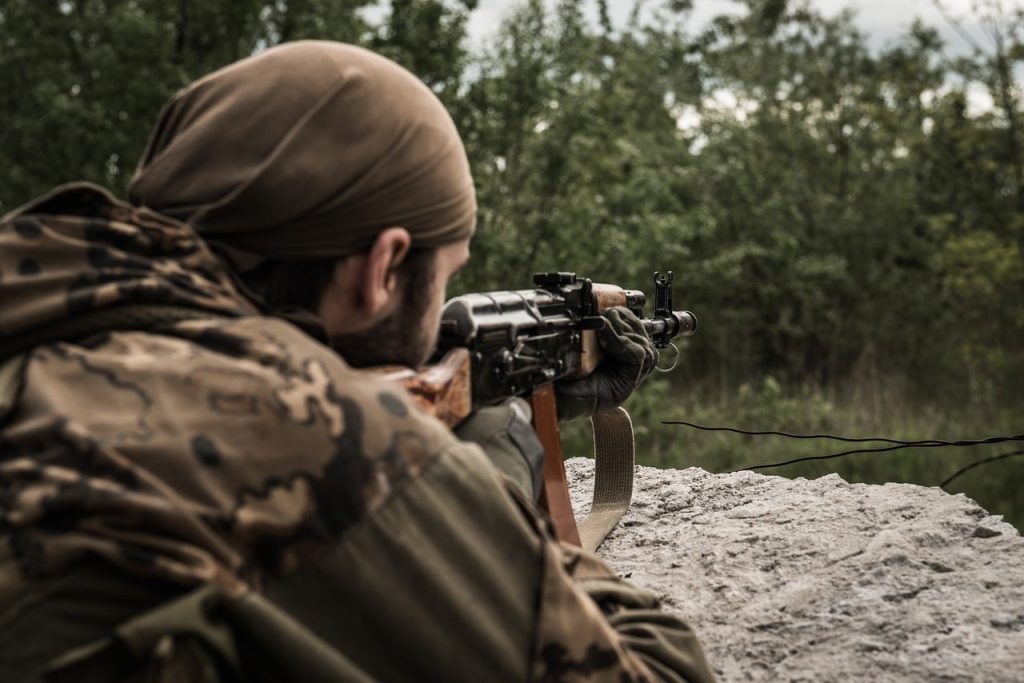 Hezbollah is exploring new methods for launching attacks on Israel, the IDF says. The terror group is operating in new ways on the Lebanon border to lay the groundwork for future strikes, senior officers believe.
Hezbollah operatives are increasingly using new routes to access the border, Walla! News reported. The group is now active in difficult terrain that it previously avoided, the report said. Such areas pose a greater challenge for IDF forces monitoring the volatile frontier.   
High-ranking officers presented their findings to IDF Chief Aviv Kochavi in recent weeks, Walla! said. The army is well aware that Hezbollah mobilizes Lebanese shepherds to collect intelligence and cross the border in some areas.
The army closely watches these efforts and captured more than 10 shepherds working for Hezbollah in recent weeks, N12 News reported last week. The suspects were carrying two-way radios, cameras and binoculars, the report said.
Hezbollah plans cross-border raids
The IDF concluded that Hezbollah is developing a new combat method for future terror infiltrations into Israel, Walla! said. Such strikes could target military bases and civilian communities near the fence. The army believes that the group will attempt to launch large raids in the next war.
Hezbollah also employs many more drug smugglers than before on the border, the report said. The Alma research center previously warned that such smuggling efforts are also used to bring weapons into Israel, and to test the IDF's readiness and defense protocols.
In parallel, Hezbollah uses drones to collect intelligence and could later fit them with explosives, Walla! reported. The IDF continues to monitor these efforts, while developing advanced means for neutralizing unmanned aircraft used by enemy forces.