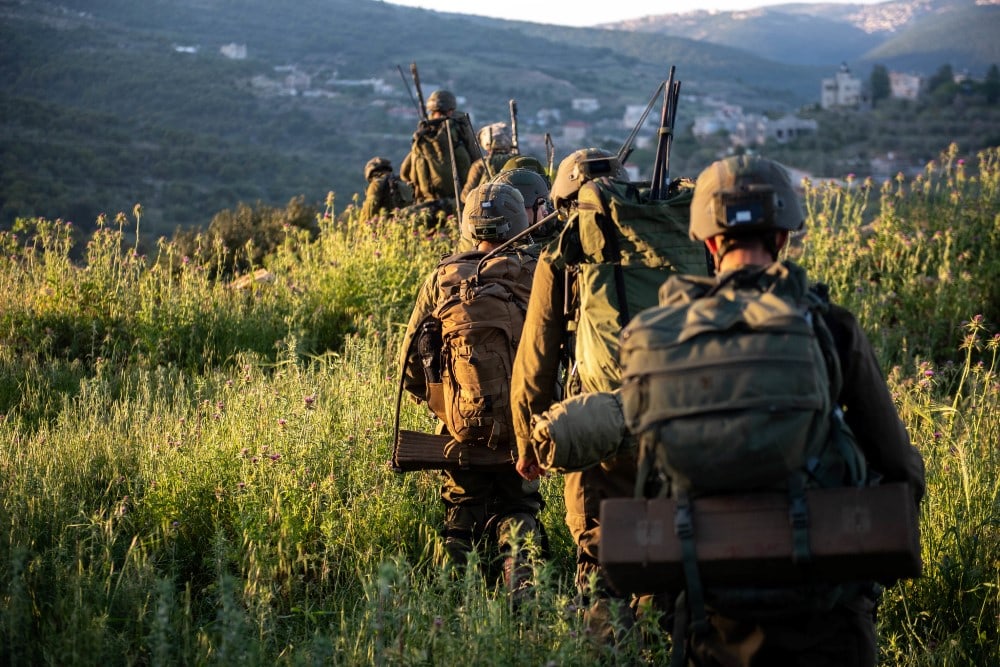 The IDF completed three weeks of complex military drills and maneuvers to test the readiness of forces for a war against Hezbollah.
The army deployed infantry, naval and air forces to simulate extensive battle scenarios and review its entire war logistics network, Walla News reported. Fighter jets and UAVs were deployed in addition to large contingents of ground troops, the report said. Cyber units also participated in the wide-ranging exercises.
In parallel, the IDF mobilized the 36th Division, the army's largest armored fighting force, Maariv Online said. Thousands of reservists were called up as part of the drill, the largest in recent years, to test their readiness for combat in Lebanon.
The military also practiced for the first time a new intelligence supply chain, the IDF said. Under the new model, dedicated intel teams in central Israel bases and in the field worked together to relay vital information to frontline troops.
On the defensive front, the drills tested the response to scenarios that included thousands of rockets fired at the home front and attacks on technological IDF systems, Walla said.
In parallel, the IDF announced a significant boost of reserves training in 2022 to further elevate its readiness for war. The army said that it plans to hold 20 brigade-level exercises plus 100 battalion-level drills next year. Earlier, the army revealed new details about Hezbollah's plans for the next war.