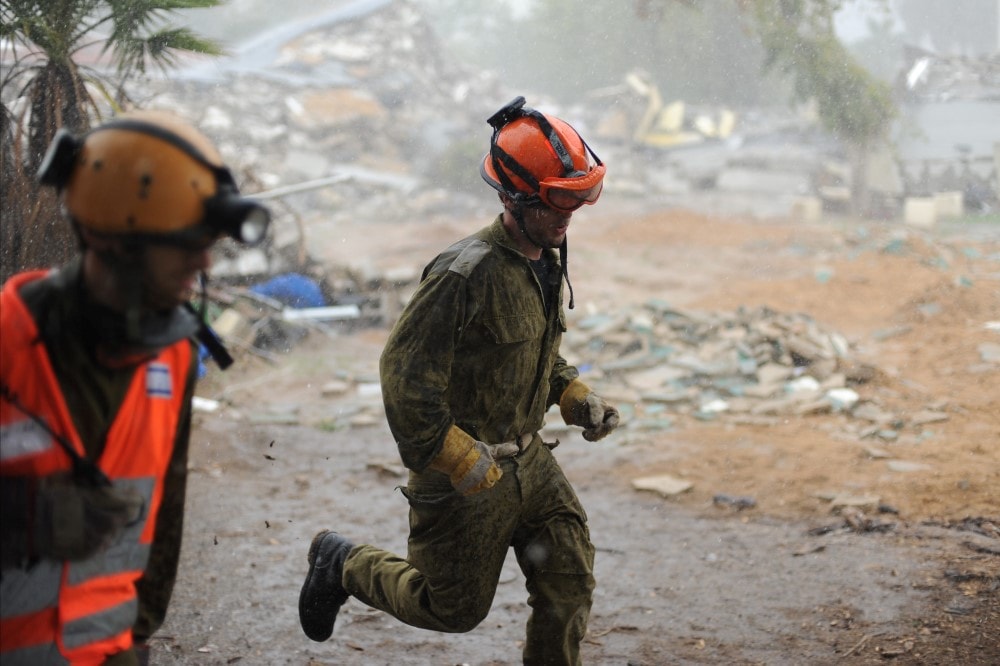 About 6% of Hezbollah rockets fired in the next war will explode in urban areas in Israel, IDF experts estimate. The army warns that the terror group will likely hit toxic substance depots in the Haifa region, as well as the city's port.
The Israeli estimates are based on improvements in the accuracy of Hezbollah's rockets, Maariv daily reported. An in-depth IDF study calculated the level of risk based on the group's capabilities and the capacity of IDF air defenses.
Israel will activate a special alert in addition to standard rocket sirens in case Hezbollah hits toxic material plants, the report added. Residents will be ordered to stay in, seal windows, and turn off air conditioners. Police roadblocks will prevent access to contaminated areas.
The response of security and rescue services to this war scenario will be tested soon in a national emergency drill. In parallel, the army is also stepping up war exercises to prepare for combat in Lebanon.
The IDF will combine defensive moves and strike operations as part of the Israeli action plan to counter a large missile assault.