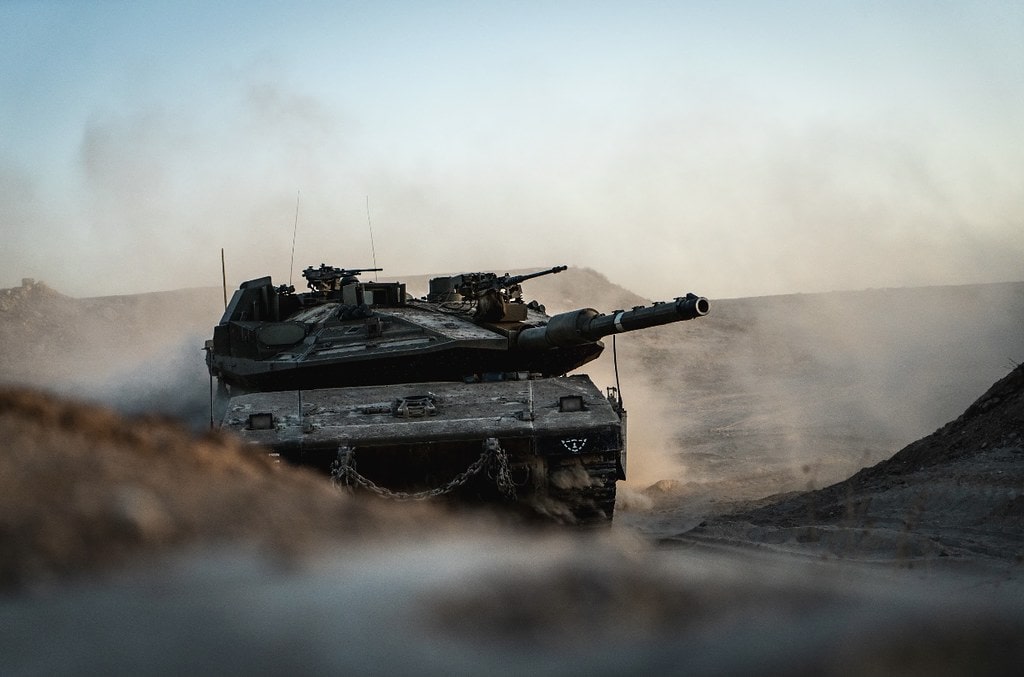 The IDF will hold a large drill soon to test plans for conquering a strategic town in southern Lebanon.
IDF armored forces will simulate a battle to seize control of Bint Jbeil, a Hezbollah stronghold and symbol of resistance, Channel 13 reports. The exercise will take place in northern Israel in the coming weeks.
The Arab town of Umm al-Fahm will serve as a model of Bint Jbeil, according to the news report. The sensitive drill has been coordinated with city officials, the army said.
In parallel, the IDF will hold a nationwide emergency exercise to prepare the home front for a large war.
The upcoming maneuvers are the latest in a series of intensive IDF preparations for a military clash with Hezbollah in Lebanon.