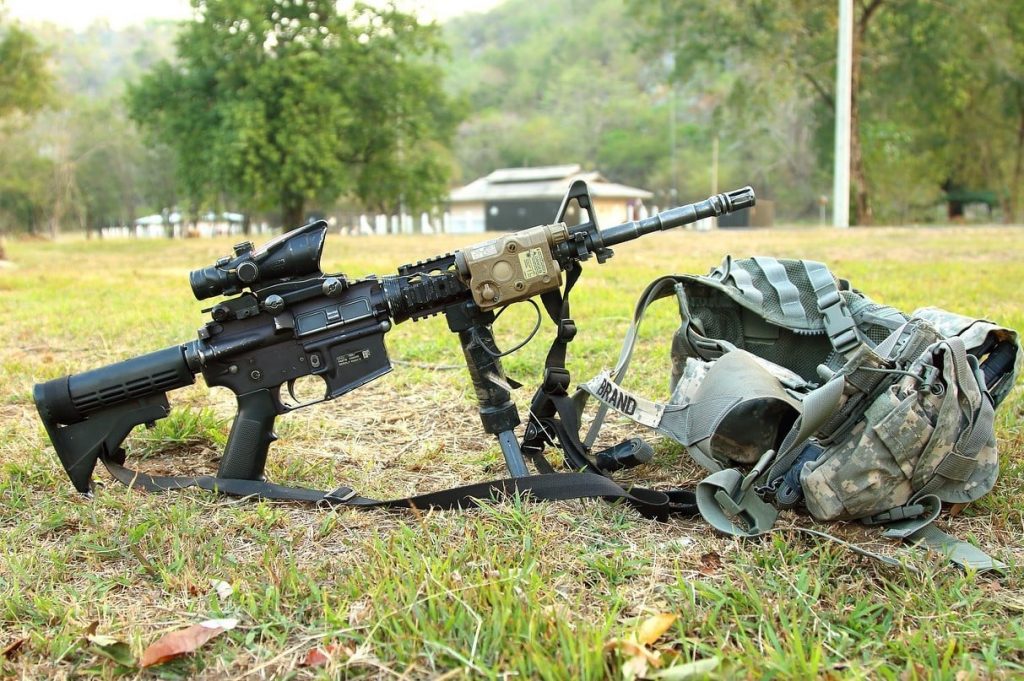 Hezbollah is smuggling large quantities of weapons into Israel to arm Israeli Arabs ahead of a future conflict. The group plans to activate terror cells to carry out attacks inside the country when a war erupts.
Police forces are seeing a steep rise in arms smuggling operations from Lebanon and Jordan, N12 News reports. Dozens of weapons have been confiscated in recent months but security officials fear that many other guns, including high-powered assault rifles, reached their destination.
An earlier report warned that Hezbollah is transferring weapons and drugs to existing and potential collaborators inside Israel. The terror group apparently runs active agents inside Israel and could activate them to carry out attacks, the Alma research center said at the time.
Hezbollah is boosting its efforts to advance the plan following the events of the Gaza war earlier this year. The group was encouraged by wide-scale Arab riots inside Israel and now seeks to create a well-armed terror force ahead of the next conflict.
Security officials are aware of the danger and previously warned that domestic Arab violence in the next war will be more intense and widespread than before.
The IDF logistics chief admitted in a recent interview that the army intends to bypass Arab areas in northern Israel in wartime. Forces and military gear will be transported via alternative routes, he said, adding that the IDF is also setting up armed teams to protect military convoys inside the country.
In parallel, Hezbollah is developing new tactics for launching raids into Israel. The group's operatives are preparing new infiltration routes on the Lebanon border, military officials warned earlier this year.