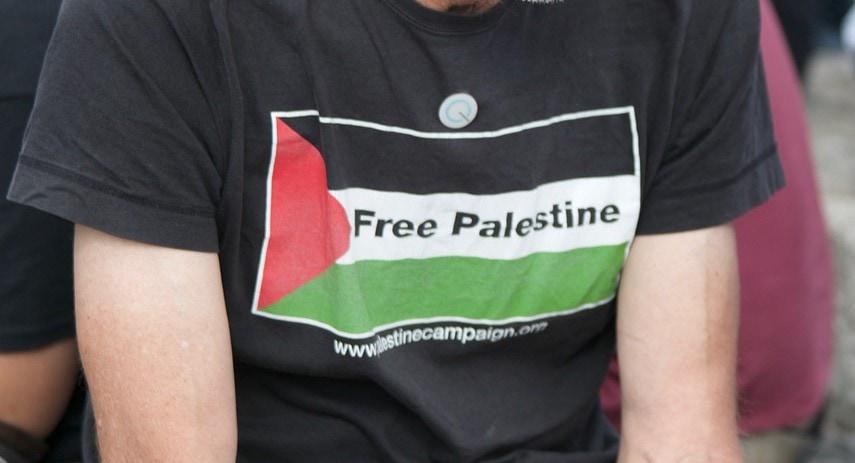 This week, Finnish Member of Parliament Anna Kontula was arrested by Israeli police officers on her way to Gaza. But what was she doing there? This strange story offers a glimpse into the twisted anti-Israel narrative that has taken root among some Europeans.
As it turns out, Kontula flew into Israel from Finland in order to cut the Gaza border fence. This "forceful but symbolic action" aimed to protest the Israeli "blockade" of the Strip, according to a group called Gaza 2020: Breaking the Siege.
And so MP Kontula and several European activists woke up early in the morning and headed to Gaza. However, the police intercepted them before they reached their destination. The group says that Israel's security services apparently tapped their phones.
No Mention of Hamas
A closer examination of the case raises some peculiar questions. For example, why would a politician work with fringe activists to shape the policies of other nations? Or why would cutting the border fence of a foreign country in one of the world's most volatile regions seem like a reasonable idea?
A press release issued by the group raises more question marks. First, the reference to an Israeli "blockade" or "siege" is misleading. Nowhere does the statement mention that Israel regularly allows food and supplies into Gaza, or that the Strip also has a border with Egypt.
Moreover, the group says that Israel's supposed blockade, "which began in 2007," is the only reason for poor living conditions in Gaza. Curiously, there is no explanation of what happened in 2007 that prompted Israel to introduce this policy. There is also no mention of Hamas.
Perhaps Kontula forgot that Israel evacuated all its settlements and forces from Gaza in 2005. Or that Israel only changed its Gaza policy after Hamas took over the Strip by force and turned it into a launching pad for attacks on Israeli civilians.
What About Israeli Children?
And then there is the Kontula quote in the press release. The Finnish politician is cited as saying: "Now Israel is building a wall around Gaza. When it's ready, two million people — half of them children — will be totally locked in."
To reiterate an earlier point, Gaza has a border with Egypt and cannot be "totally locked in" by Israel. And again, Kontula offers no information as to why Israel is building such barrier. Naturally, she also voices no concern for Israeli children facing rocket attacks from Gaza.
To sum up, the MP from Finland offers little hope and no relevant advice for resolving the situation in Gaza. She also shows little regard for the lives of Israelis. Ultimately, her actions only serve to encourage extremists, and to make strange headlines.