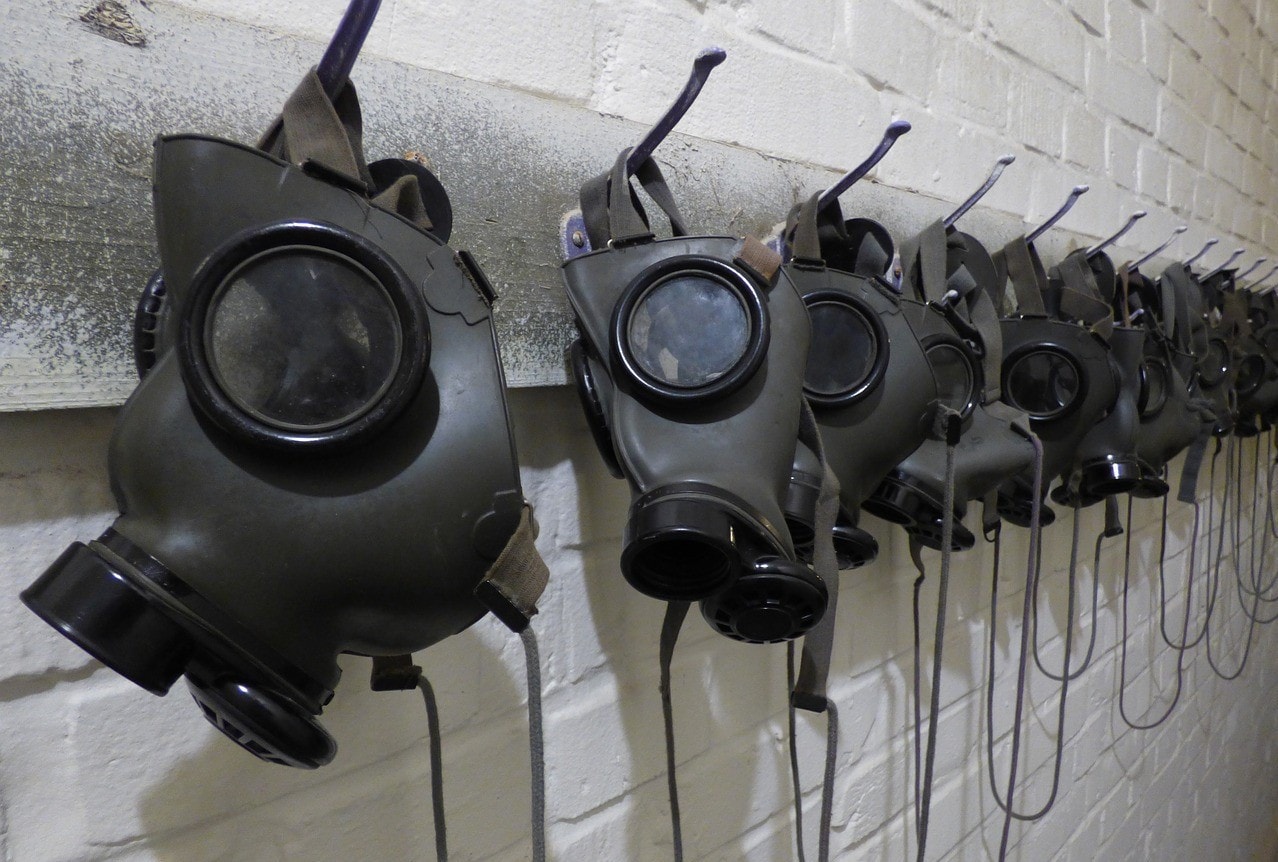 The US and European countries are ordering large quantities of Israeli gas masks and protective gear against chemical weapons. The uptick in orders comes as concerns grow about a potential non-conventional Russian attack in Ukraine.
Moscow is already making preparations to deploy missiles that can carry chemical and biological toxins, according to US intel. The details were relayed by Washington to European allies and Ukraine, a European intelligence official told Yediot Aharonot daily.
Meanwhile, Sweden, Norway, Lithuania and Romanian placed orders for tens of thousands of masks and protective kits in recent days, N12 News reported.
In parallel, the US ordered from Israel more than 2,000 pieces of protective gear for adults and children, the report said. The equipment is needed for American embassies in Europe, N12 said.
There was no immediate confirmation of the report from local or foreign sources. The information was apparently received from Israeli suppliers who are unexpectedly contending with huge demand for their products.
Notably, all Israeli citizens were previously supplied with gas masks and other protective gear by the government in case of a chemical attack from Iraq or Syria. But the army collected many of those kits after assessing that the threat level declined substantially.
However, Israel remains concerned about the threat of biological weapons and closely monitors dangers across the region.