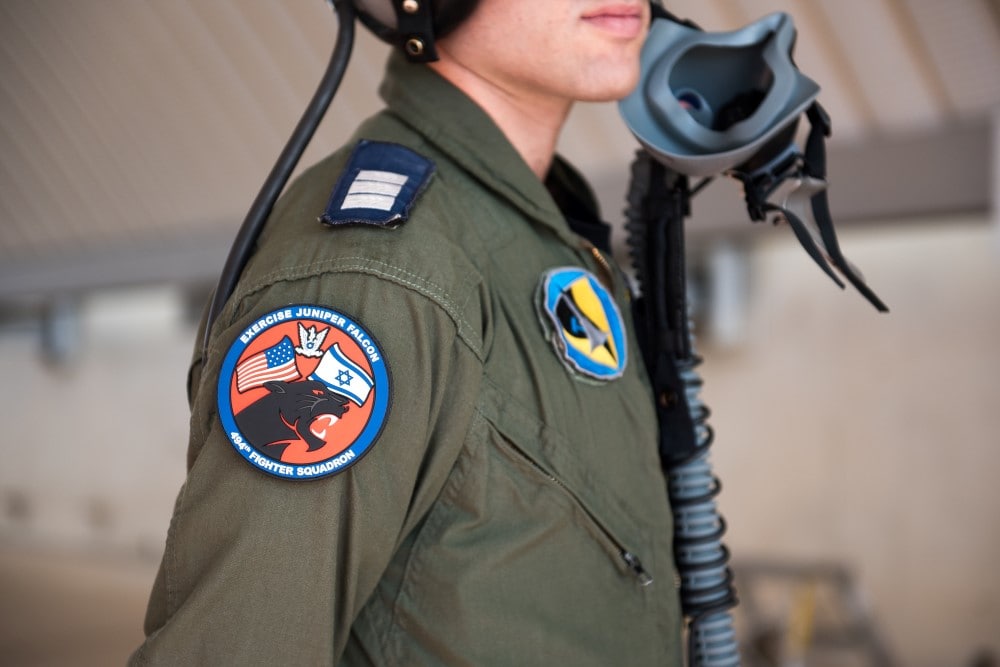 Step by step, Israel and the US are boosting their military cooperation with an eye on countering Iran. The latest moves are creating a stronger platform for joint action against Tehran and its regional allies.
Last month, a US officer observed a classified Israeli simulation of a strike on Iran with dozens of aircraft, Kan News reports. The Americans were granted access to sensitive sites normally off limits to foreigners to monitor the drill, the report said, hinting at increasingly intimate cooperation.
Also in January, Israeli and American F-16 squadrons held a training session to practice joint operations and strikes. The IDF and US jets flew in mixed formations to maximize their ability to work together, the IDF said.
Notably, the US will also deliver more F-35 fighter jets in 2022 to bolster Israel's air power, the Air Force said in a report on its annual work plan.
Campaign against Iran
In parallel, the Israeli Navy is taking part in a huge US-led exercise and will train with American forces in the Red Sea. The IDF mobilized warships and its elite unit for underwater missions as part of the drill, which Israel joined for the first time.
This is the latest move as Israel-US naval cooperation grows, with a focus on responding to Iran axis threats in the region.
Meanwhile, Israel's campaign to weaken the Iranian regime has started, PM Naftali Bennett said at a conference held by the INSS think tank. Israel is taking action on multiple levels, he said, including cyber, covert and overt operations.
Some moves against Iran are executed in collaboration with other countries, the PM said without specifying. The US is likely one of Israel's partners in this campaign, as Jerusalem shifts to a new doctrine to counter Tehran.
For now, the US Administration prefers to finalize a nuclear deal with Iran and is reluctant to take aggressive action. However, if circumstances change, Israeli and American forces will be well-positioned to carry out joint military operations.