Pilot survival training exercise prepares Israeli flight cadets to evade capture in hostile territory if aircraft is shot down.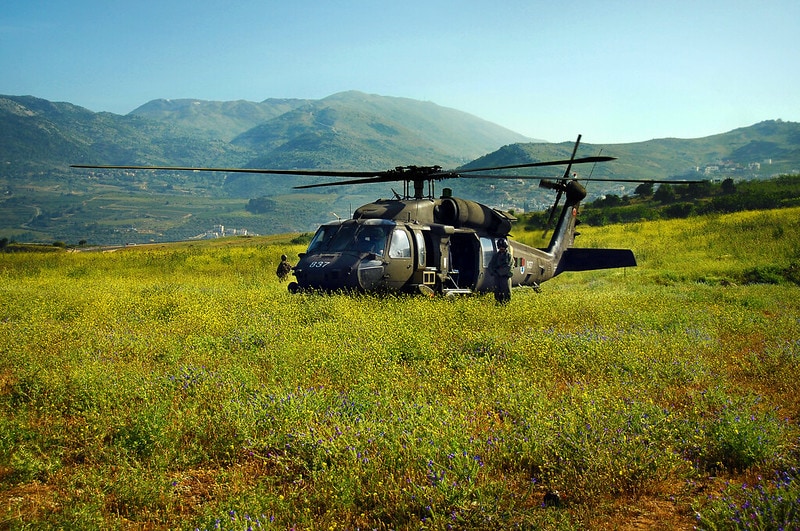 The Israel Air Force recently held a pilot survival training exercise simulating enemy territory. The flight cadets were on the run in northern Israel for a week, constantly changing hiding spots and evading a massive manhunt.
The unique training was based on a specific scenario: IDF airstrikes on Iranian forces in Syria following an attack on Golan Heights army bases and civilians. The pilot cadets simulated week-long escape and survival after a fighter jet goes down near a Syrian village.
Meanwhile, large forces conducted an intensive search operation. This included elite IDF units, police officers, helicopters, drones, and the army's canine unit, Oketz.
Moving in pairs at night
The pilot cadets moved in pairs and carried heavy equipment while surviving on limited food rations. To complicate matters, they used a map that made navigation difficult.
The trainees moved at night to evade search parties, taking shelter in improvised hideouts during the day. "Walking at night is a challenge," an Air Force captain involved in the exercise said. The cadets were navigating in the woods, avoiding marked paths and taking difficult routes, he said.
The lengthy exercise posed intense physical and mental hardships for Israel's future pilots, the officer added. "It's very hard to move forward knowing that everyone is looking for you, and that you're constantly on the run," he said.
In 2018, Syrian air defenses shot down an IDF fighter jet during an extensive strike on Iranian military sites. However, the pilot was able to parachute to safety in northern Israel. To date, this remains the only interception of an Israeli jet in the campaign against Iran in Syria.