IDF fighter jets strike Hamas targets after late-night attack from Gaza; two rockets explode in the sea.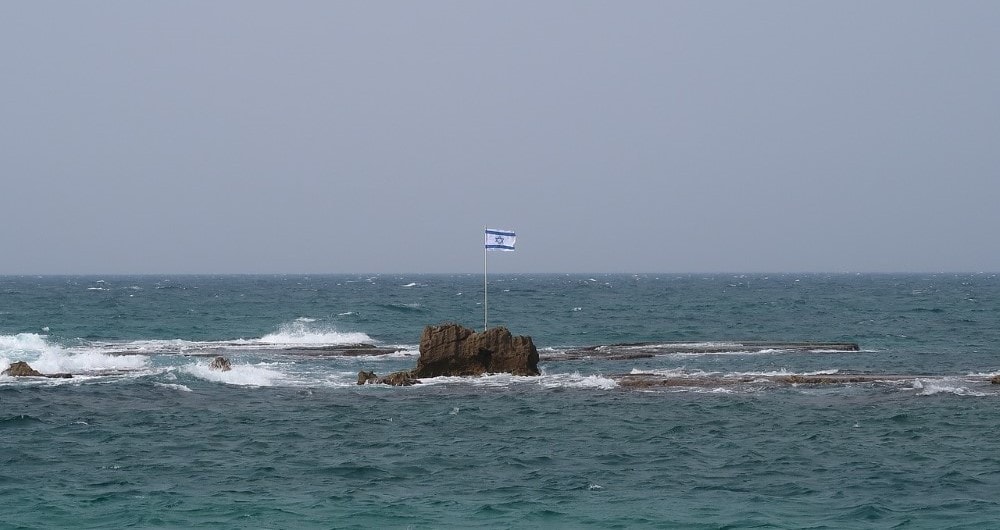 Terrorists in Gaza fired two rockets at the shoreline of the southern Israel town of Ashdod. The late-night attack did not trigger a warning siren as IDF radars detected the launch and determined that there was no risk to urban areas.
Both rockets landed in the sea, causing no damage or injuries, the army said. A few hours later, IDF fighter jets bombed Hamas tunnel infrastructure in Gaza.
The army warned that Hamas will bear the consequences for terror activity from the Strip. However, it was initially unclear whether Hamas or Islamic Jihad fired the rockets.
Hamas rocket tests
Notably, Hamas intensified its rocket tests in recent months, firing numerous projectiles into the sea. The latest attack may have been the next step in the terror group's efforts to improve the range and accuracy of its weapons.
Late last year, ex-defense minister Avigdor Lieberman warned that Hamas is developing cruise missiles in Gaza. the group is already test-firing the advanced missiles, Lieberman claimed.
The IDF did not provide any details about the kind of rockets fired in the overnight attack. The army did not comment on the issue following Lieberman's statements.