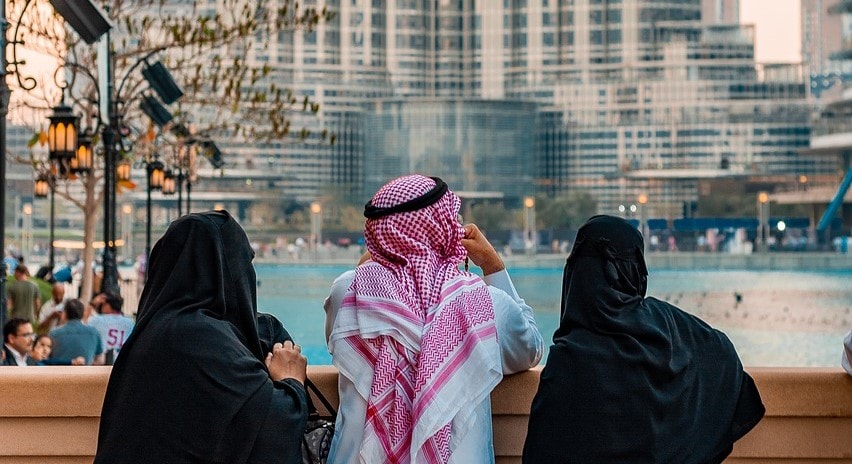 Prime Minister Benjamin Netanyahu hailed this week Israel's participation in the 2020 World Expo exhibition in Dubai. His statements reflect the dramatic improvement in ties between Israel and the Arab world.
Israel's attendance in Dubai highlights the "continued progress in normalization" with Arab countries, Netanyahu told the cabinet Sunday. "We have increasingly tighter relations with at least half a dozen Arab states."
The Dubai event is notable because Arab sources have openly acknowledged Israel's participation. Officials in Dubai publicly confirmed last week that Israeli passport holders will be able to attend the popular exhibition. Israel's pavilion at the event is expected to draw visitors from across the world.
"Israelis will hopefully continue to visit even after the Expo ends," a senior tourism official in the United Arab Emirates told daily newspaper Yediot Aharonot. He added that hundreds of Israelis are already entering the country, and that all Israelis are welcome.
Shared Concerns
Israel's relations with the Arab world have been improving steadily in recent years, largely because of shared concerns about Iran. However, secret contacts are increasingly supplemented by overt steps.
Earlier this year, Foreign Minister Yisrael Katz attended a UN meeting in Abu Dhabi and posted pictures from the visit. Katz, who reportedly met with local officials during the trip, hailed the visit as a "significant step" in boosting ties between Israel and the Arab world.
Last year, Prime Minister Netanyahu made a quick visit to Oman, which does not officially maintain diplomatic relations with Israel. This year, he openly met with Oman's foreign minister at a Warsaw conference.
Rolling Back Arab Antisemitism
The new developments could help in countering prevalent anti-Jewish sentiments in the Arab world, according to Washington Institute policy paper.
"A new opportunity has emerged to roll back generations of Antisemitic and rejectionist messaging in Arab media, mosques, and schools," researcher Joseph Braude wrote this year.
The paper highlights the converging interests between Israel and the Arab world, and grassroots support for "peace between peoples" among young Arabs. However, the ongoing impasse in Israeli-Palestinian relations and a "legacy of Antisemitic brainwashing" limit the potential for change, Braude said.