Bombings target Hezbollah sites on Golan, Iranian arms shipment; Syria says Israel used jets and surface-to-surface missiles in attack.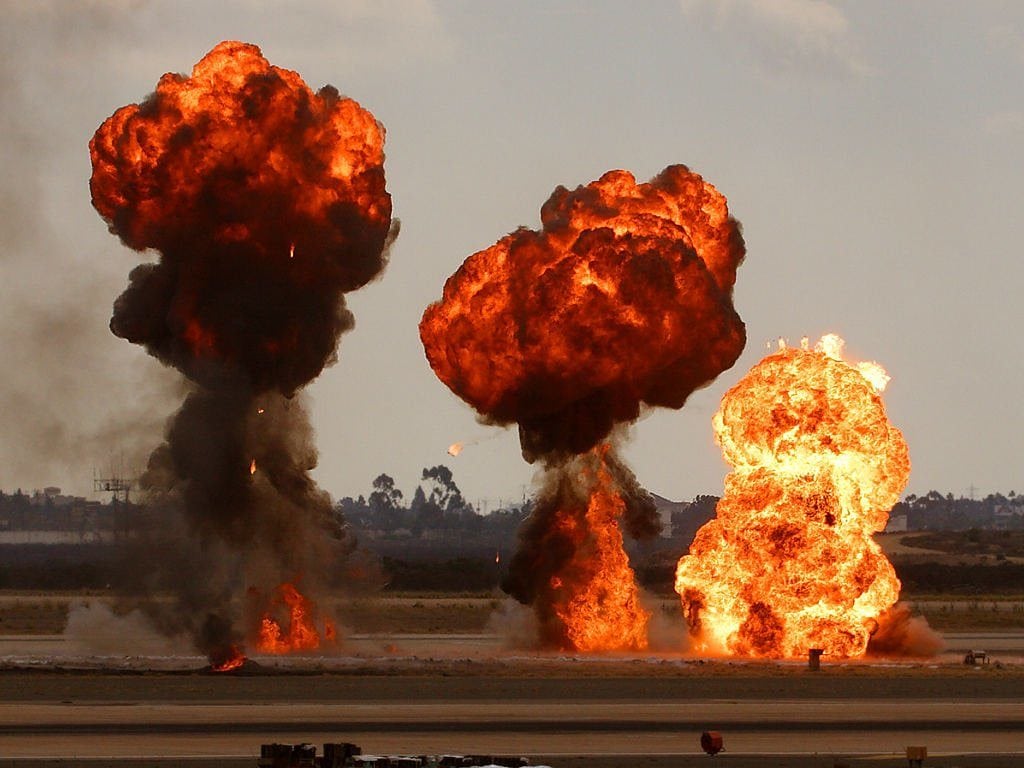 Israel attacked multiple targets in southern Syria and bombed the Damascus airport late Wednesday, local media reported. The strikes were carried out by fighter jets and surface-to-surface missiles, the reports said.
The airport bombing apparently hit a large arms shipment from Iran. Earlier, at least two Iranian cargo planes landed in Syria, several sources indicated. Israel stepped up its campaign against the Iranian military buildup in recent weeks.
The attack also targeted Hezbollah positions, arms depots and intelligence gathering gear on the Golan Heights. There were unconfirmed reports of casualties, but Syrian state media said that no one was hurt.
Israel closely monitors Hezbollah's extensive deployment in southern Syria and occasionally takes action to foil the group's efforts to expand its terror network.
The Golan strike came after Hezbollah fired a missile at an IDF drone in Lebanon Wednesday afternoon. Defense officials were debating whether to retaliate and feared that a lack of response will encourage more attempts to shoot down Israeli aircraft, N12 News said.