Intelligence minister calls urgent session after receiving warnings about growing Netanyahu assassination threats; former defense chief urges tighter security around prime minister and his family.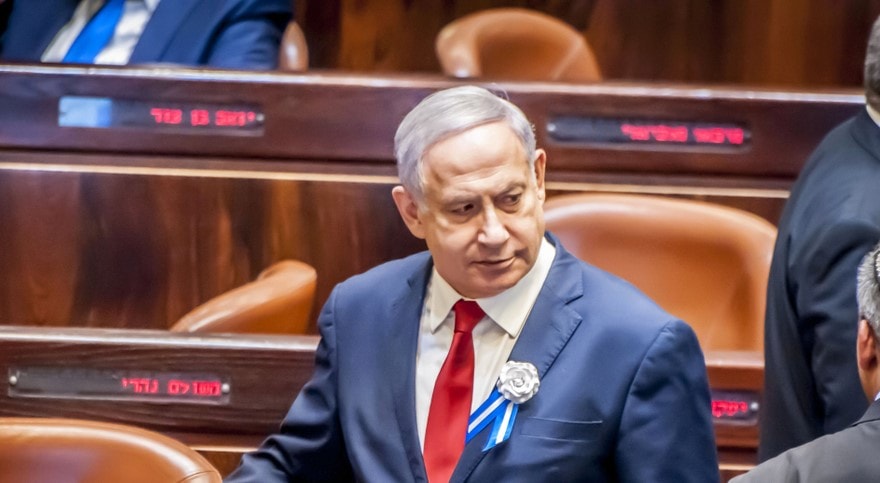 Senior Shin Bet officials recently met with Intelligence Minister Eli Cohen to voice their concern about growing incitement against PM Netanyahu, Israel Hayom reported. The security agency is seeing a rise in violent threats on social media and at anti-government protests, the report said.
The warnings prompted Cohen to convene an "emergency session" of the ministerial committee overseeing the Shin Bet. "Images from recent days are a warning sign to Israeli society," the intelligence minister said. "We must adopt strict measures to stop the incitement before it's too late."
In recent weeks there has been an uptick in violent online rhetoric against Netanyahu. Several social media posts vowed to kill the prime minister and harm his family, triggering police investigations and arrests.
In parallel, anti-government demonstrations in Jerusalem are becoming more violent. In at least one case, angry protesters tried to break through police barricades and storm Netanyahu's official residence.
Netanyahu Faces Lone Wolf Threat
Meanwhile, Interior Minister Aryeh Deri sent an anxious letter to Shin Bet Chief Nadav Argaman. "In recent days and weeks we are seeing dangerous and reckless incitement to murder the prime minister and hurt his family members," the minister warned.
In his message, Deri urged the security chief to take steps to protect Netanyahu. Israeli society will have a difficult time facing another assassination of a prime minister, he wrote.
Earlier this week, former Shin Bet Chief Yaakov Peri also urged authorities to boost security measures around Netanyahu.
"The current atmosphere could produce lone wolves who think that murdering the PM would be good for the nation," Peri told 103 FM radio. "A potential killer could find a lapse, there is no 100 percent security, which is why we must tighten the security around the prime minister and his family."