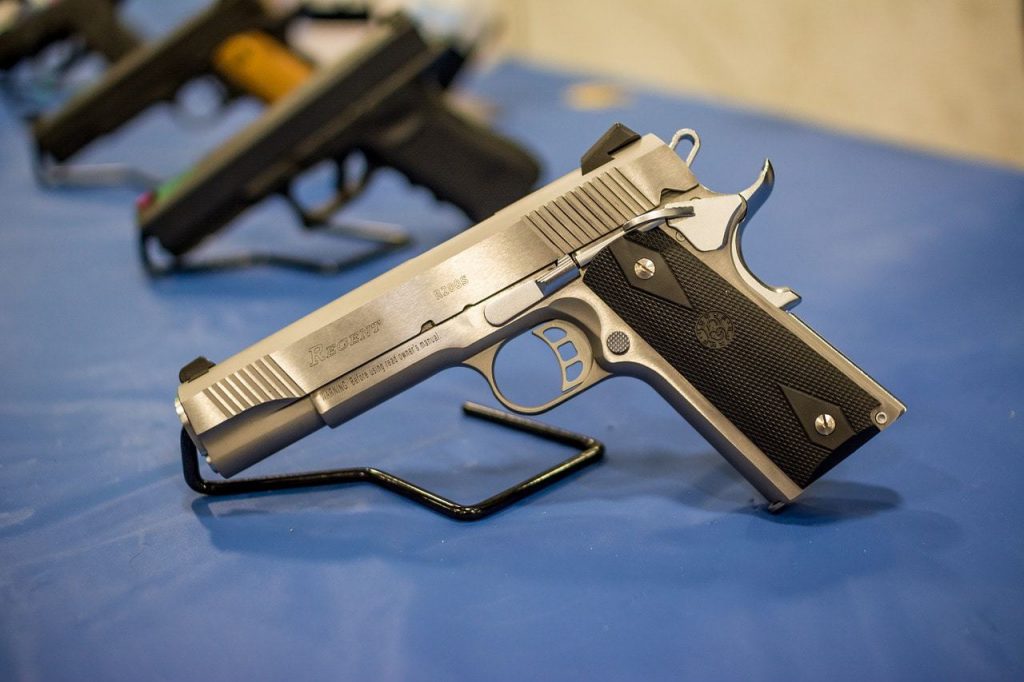 Israel faces a heightened risk of political violence at this time. On the left and right there is fertile ground for radical acts after years of escalating rhetoric that is reaching new heights. What will happen after the Corona lockdown is over, and are some politicians at risk?
On the left, there is deep demonization of Prime Minister Benjamin Netanyahu, coupled with a growing perception that democracy is at risk. On the right, there is a strong sense that the justice system is rigged, and that the PM's political rivals are crossing all red lines in cooperating with Arab Knesset members holding radical anti-Zionist views.
Weeks ago there were some early indications that the latest events are reaching the point that could trigger violence. In one case, a Netanyahu fan assaulted a protester against the PM. Later, Knesset Member Orly Levy-Abekasis faced threats for refusing to back a center-left minority government.
Meanwhile, security officials warned that (right-wing) incitement against Blue and White leader Benny Gantz during the recent election campaign was unusually harsh. The Shin Bet said that this was like the atmosphere before the assassination of Prime Minister Yitzhak Rabin in 1995, Haaretz reported. Ironically, Gantz is now facing a leftist onslaught for seeking a unity deal with Netanyahu.
Corona Crisis Delays Violence
The rhetoric on social media is extreme, with lots of references to "betrayal" and "treachery" on both sides. Earlier, right-wingers leveled such charges at the center-left bloc over its cooperation with Joint List. Now, furious left-wingers use this language to attack Gantz.
As to Netanyahu, critics accuse him of working to hijack Israeli democracy. Charges that the PM and his allies are using dictatorial and "fascist" tactics in turning Israel into a tyranny are commonplace in some leftist circles. Someone could see this as a license to take extreme action.
Some media commentators are cautioning that the toxic mood could escalate to the point of a civil war. While this seems unlikely now, there is a growing risk of radicals on both ends taking extreme action. Such acts can escalate and create a dangerous dynamic.
Ironically, the Coronavirus crisis is currently the main factor hindering any violence. The ongoing lockdown keeps people at home and curbs dangerous friction between rival camps. But this also creates plenty of pent-up anger that could explode later.
Protests Could Turn Violent
The one thing that can mitigate the tensions is a unity government that would drastically minimize the hostile political discourse. However, even this may not be enough, as any such government would leave some Israelis deeply frustrated and angry.
If there is no unity government after all, a fourth election would escalate the situation and further poison the atmosphere. If this coincides with an eased lockdown that allows people to hit the streets, protests could spark violent clashes between political opponents.
Another scenario could see radicals trying to target politicians, with Netanyahu and Gantz at the top of the list. The PM has a huge security detail and would be harder to reach. Gantz is also under guard, but is not as well protected yet. Other political figures are more vulnerable to potential attackers.
Hopefully, such possibilities will remain theoretical, and cooler heads will prevail. However, the political tensions and a pandemic of almost biblical proportions combine to produce an unusually volatile mood. Under these circumstances, Israel's security services must be at the top of their game.