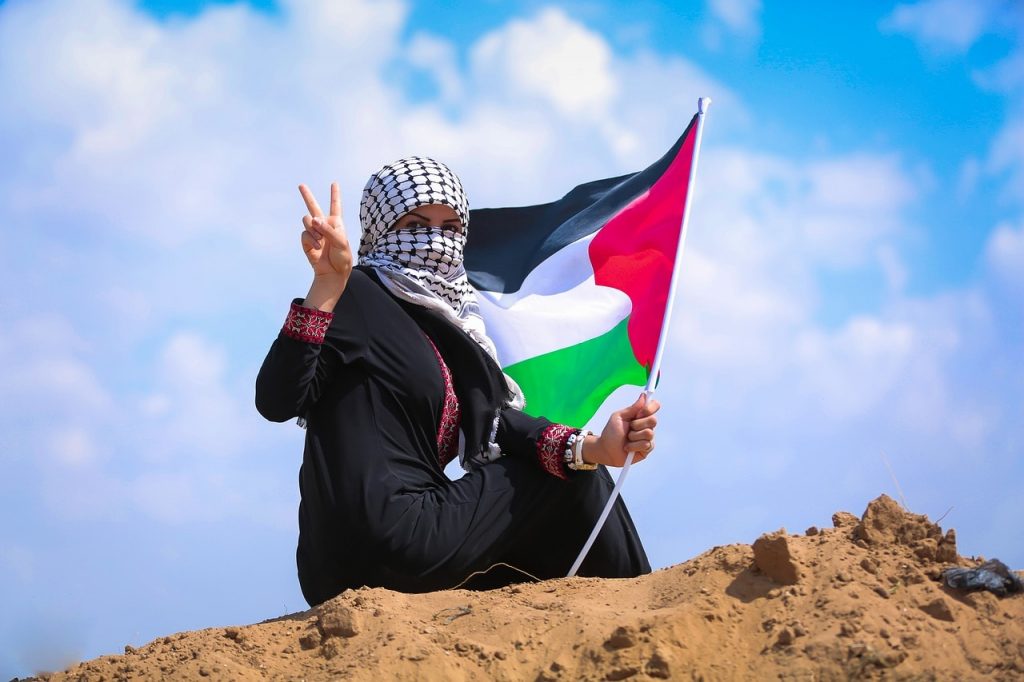 The Palestinians may increasingly favor a one-state solution to the conflict with Israel, observers have warned for some time. A global push for a bi-national entity instead of an independent Palestinian state would threaten Israel's existence as a Jewish state.
Palestinian residents of East Jerusalem now seek to boost their ties to Israel as part of their struggle against it, a political commentator recently warned. More Jerusalem Arabs enroll in Israeli universities and apply for full Israeli citizenship, Shalom Yerushalmi wrote in weekly paper Makor Rishon.
These Palestinians are not becoming fans of Israel, Yerushalmi said. Rather, they may seek to exercise their growing presence and influence to undermine Israel, he wrote.
The Palestinians have boycotted Jerusalem's mayoral elections so far, but could easily take over city hall if they change their strategy, Yerushalmi said. The capital is already a bi-national city, and annexation of West Bank land could duplicate the situation to other parts of Israel, he wrote.
Palestinian support for the one-state solution was also highlighted at the annual Herzliya Conference earlier this year.
Mike Herzog, an expert on Israeli-Palestinian negotiations, cautioned that support for the one-state model is rising over time. Israel faces the risk that Europe and the United States will ultimately embrace this solution, he said.
Winds of Change
Other experts argued that support for the one-state solution remains relatively low, but added that Palestinian society will not remain stagnant. One way or another, the Palestinian struggle against Israel will likely take new shapes in the future.
The young generation of Palestinians has no faith in its leadership, and new leaders are emerging in refugee camps, said Arik Brabbing, the former head of Shin Bet's Jerusalem and West Bank division. In time, this could produce a "more radical leadership" that would clash with Israel, he said.
Arab affairs expert Shimrit Meir said that the Palestinians have been in deep stagnation for some time. For now, they have given up on the peace process and largely disengaged from the US Administration, she said.
However, the Palestinians are unlikely to adopt the one-state vision as an alternative, Meir said. Palestinian youngsters especially are very detached from the Israeli experience, she said.
Meanwhile, veteran intelligence official Amos Gilad predicted that the Palestinian Authority will ultimately "disappear." Moreover, Gilad warned that the one-state model is already taking shape.
Gilad painted a grim scenario whereby Israel is forced to fully reconquer the West Bank following a Palestinian collapse. This would destabilize Jordan and threaten its rulers, he said.
"This is not about telling the future," Gilad said. "It's already happening. The process has started."