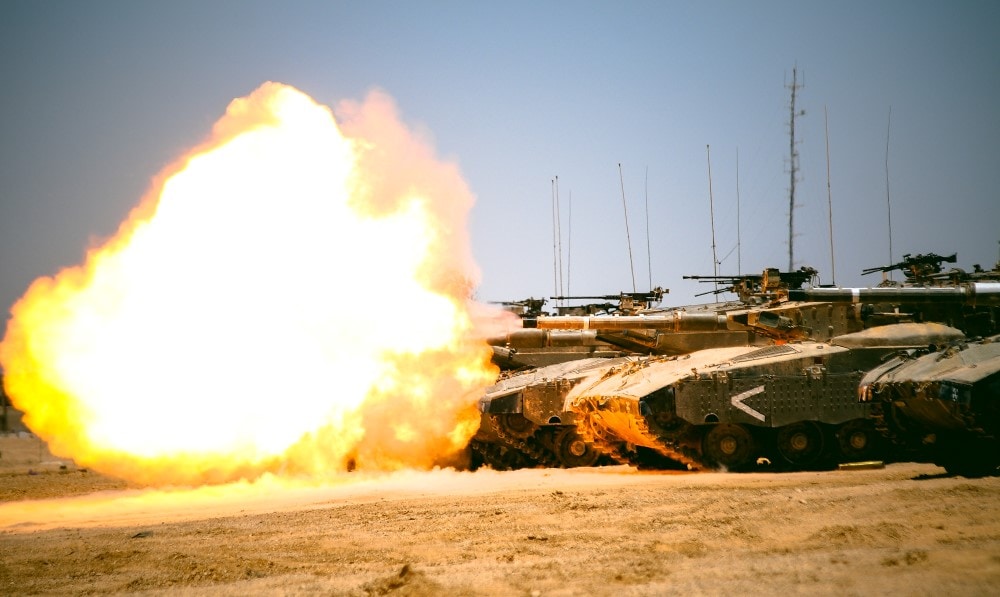 Israel should prepare for an all-out war in Lebanon to neutralize Hezbollah as a top priority, military experts say. The army must focus on a rapid military buildup for this battlefront, the new analysis says.
The overall objective should be to facilitate a moderate government in Lebanon after defeating Hezbollah, the experts wrote. They added that Israel must build secret ties with all Lebanese power brokers and coordinate with the US in advance.
The report was co-authored by retired general Amos Gilad, one of Israel's top intelligence specialists, and posted on the IDF website
The army must use overwhelming ground force to fully defeat Hezbollah as air power will not be enough, the authors said. Countering and neutralizing the Lebanese group is also crucial in case of a military strike in Iran, they wrote.
Meanwhile, the IDF's 74th armored battalion held a live-fire exercise on the Golan Heights to prepare for combat in Lebanon. The armored forces significantly boosted their readiness for a fight with Hezbollah after the drill, a senior officer said.
During the five-day exercise, tanks simulated warfare in Lebanon in collaboration with infantry and artillery forces, combat engineers, and the Air Force, the report said. This was the latest in intensive IDF preparations for a military clash with Hezbollah.