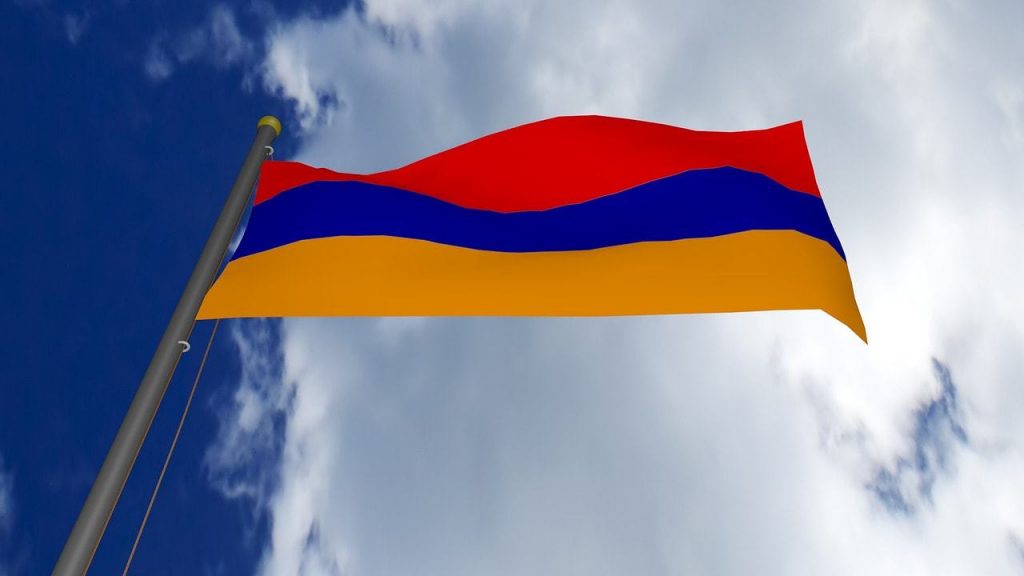 Knesset Member Yair Lapid says that Israel should officially recognize the Armenian genocide. Lapid's call follows a historic vote in the US House of Representatives to acknowledge the mass killing of Armenians by Turkey.
The US move is a "vote for historical truth and justice," Lapid Tweeted on Wednesday. "Turkey cannot be allowed to intimidate the world into denying genocide."
Earlier this month, Lapid urged the Justice Ministry to advance recognition of the genocide in response to Turkey's operation against the Kurds in Syria. Other Israeli officials also criticized Turkey's military moves but did not raise the Armenian issue in this context.
Notably, Lapid has consistently called for recognizing the Armenian genocide and taking a firmer line against Turkey. In April, he said that he would introduce legislation to promote the cause.
"The time has come for Israel to officially recognize the genocide of the Armenian people and stop giving in to Turkish pressure," he said at the time.
However, all efforts so far to advance official recognition have not materialized due to fears of angering the Turkish government. In 2018, the Knesset approved an initial motion but Prime Minister Benjamin Netanyahu ultimately blocked the initiative.
'Genocide' vs. 'Holocaust'
Israel's reluctance to recognize the Armenian tragedy does not only stem from geopolitical considerations, an expert has argued. Israel is also concerned about undermining the uniqueness of the Holocaust, Dr. Eldad Ben Aharon wrote in a paper published by the Mitvim Institute for Regional Foreign Policies.
Using the phrase "Armenian Holocaust" to advance the cause was also unhelpful in this context, Ben Aharon argued. Israel's academic community prefers to use the term "genocide" while reserving the word "Holocaust" to describe the mass killing of the Jews in the Second World War, he wrote.
"The importance of this factor should not be understated, as it also carries significance for Jewish communities in the world working to preserve the memory of the Holocaust as a unique case of genocide," Ben Aharon added.
His paper recommended a gradual process of Israeli recognition that would see measured steps spread over a period of years. This would limit friction with Turkey while boosting Israel's soft power in the international arena, the paper said.