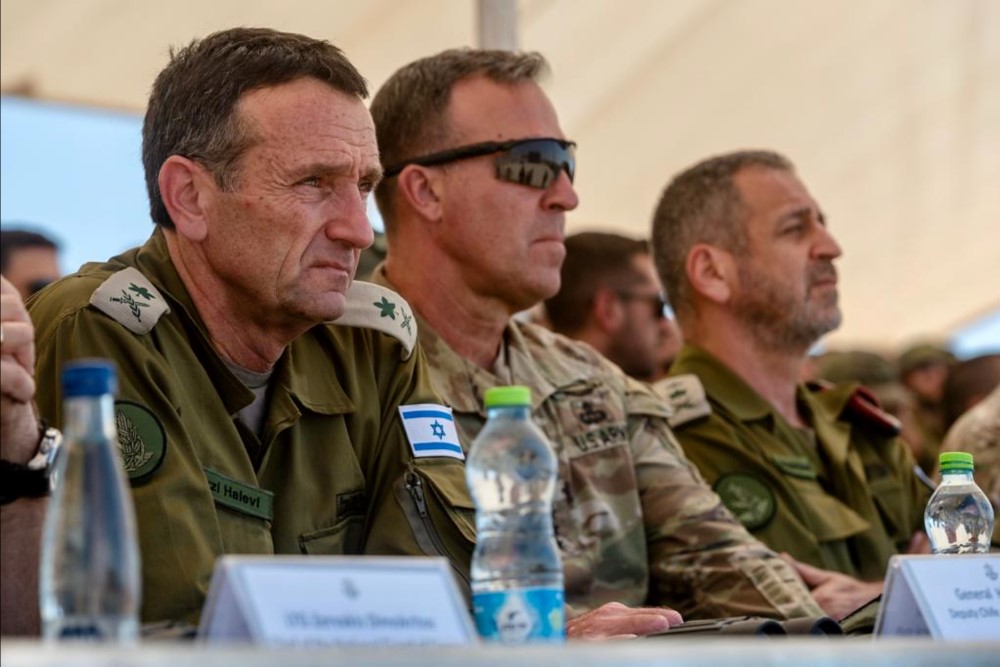 Israel's new military chief Herzi Halevi faces a grand mission: preparing for war with the Iran axis. The veteran officer is now part of a new security leadership that will lead Israel's battle against Iran alongside Prime Minister Netanyahu and Defense Minister Gallant.
Most critically, Halevi will work with PM Netanyahu on crafting a grand strategy for dealing with Iran. The incoming IDF chief, who will serve in the post until at least 2026, will likely order major operations against the Iranians, and possibly an all-out assault on its nuclear program.
Lt. Gen. Halevi, who took up the post on January 16, is well aware of the challenge. In his first speech he vowed to prepare the army for war in multiple theaters, namely Iran, Lebanon, and Syria.
Halevi has been a prominent figure in the IDF for decades. He has a strong track record and was involved in some of Israel's most important military operations. Moreover, he has skillfully combined strategic thinking and innovative tactics throughout his career.
As the former commander of the Paratroopers Brigades and the elite Sayeret Matkal commando unit, the new IDF chief has a deep understanding of Special Forces operations and raids behind enemy lines. Under Halevi and hardline defense minister Yoav Gallant, a former naval commando chief, the army will likely intensify special ops to counter emerging threats.
The IDF could take covert action against both Iran and Hezbollah to sabotage high-value assets without triggering a war. However, ultimately Israel may have to strike in force to destroy the Iranian nuclear program.
Notably, outgoing IDF chief Aviv Kochavi revealed that Israel has clear red lines that will trigger military action in Iran. He stressed that the army significantly boosted its capacity to attack and is ready to strike when the order comes.