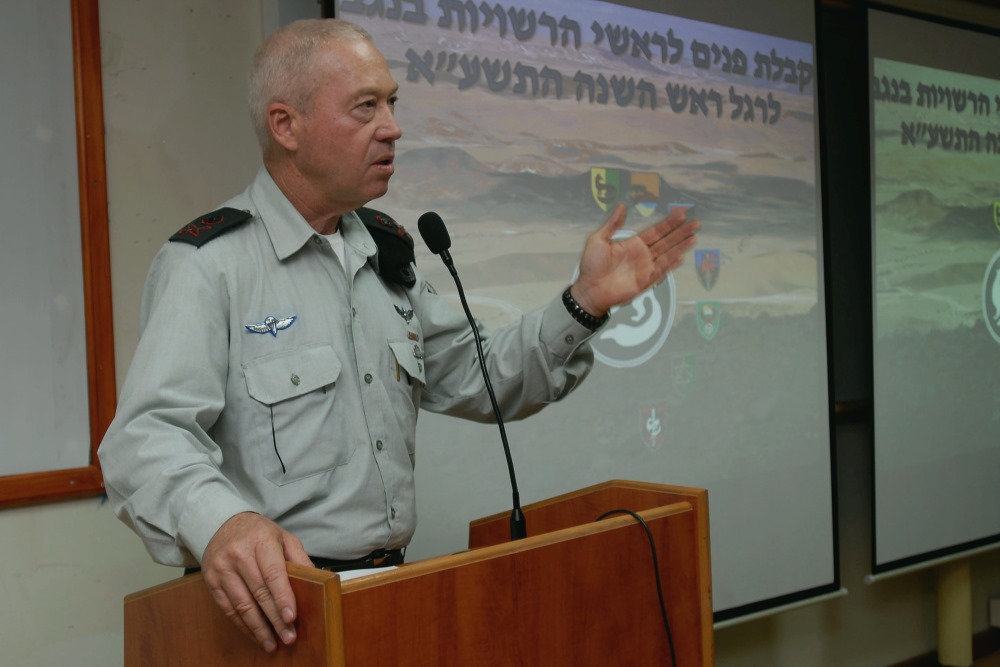 Israel's new defense minister, Yoav Gallant, is an aggressive former general and naval commando. He has a reputation as a strong and decisive military leader, with extensive battlefield and anti-terrorism experience.
Gallant's track record in the army is outstanding and highlights his combative attitude. Most notably, he played a key role in a large-scale assault on Hamas while serving as IDF Southern Command chief.
Operation Cast Lead has been the most aggressive Israeli offensive in Gaza to date. The IDF launched the massive air and ground assault late in 2008, killing over 800 terrorists.
Military experts credited Gallant's decisive leadership as a key factor in the operation's success.
Netanyahu's Iran team
Gallant has also been vocal on Iran and Hezbollah, expressing a hardline stance against them and a firm commitment to counter the threats they pose. As defense minister, he is expected to demonstrate similar intensity and a fierce fighting spirit.
However, Gallant is also known as a responsible military planner and will likely not rush into dangerous adventures. While his top priority will be to prepare the IDF for war with Iran, attacking Hamas may be a more immediate mission.
In parallel, incoming Prime Minister Benjamin Netanyahu appointed one of his trusted loyalists to the post of national security adviser. Veteran politician Tzachi Hanegbi is also known for hardline views on Iran and other security issues.
Hanegbi recently said that Netanyahu will order a military strike if necessary to destroy Iran's nuclear project. Meanwhile, IDF Chief Aviv Kochavi declared that the army will be ready to attack when the order comes.
It now appears that Netanyahu is building a close circle of defense chiefs that will likely support and approve an assault on Iran. Notably, Mossad director David Barnea is also known as an aggressive opponent of Tehran. Under his leadership, the spy agency prepares to operate in Iran in 2023 to disrupt the regime's nuclear and military plans.