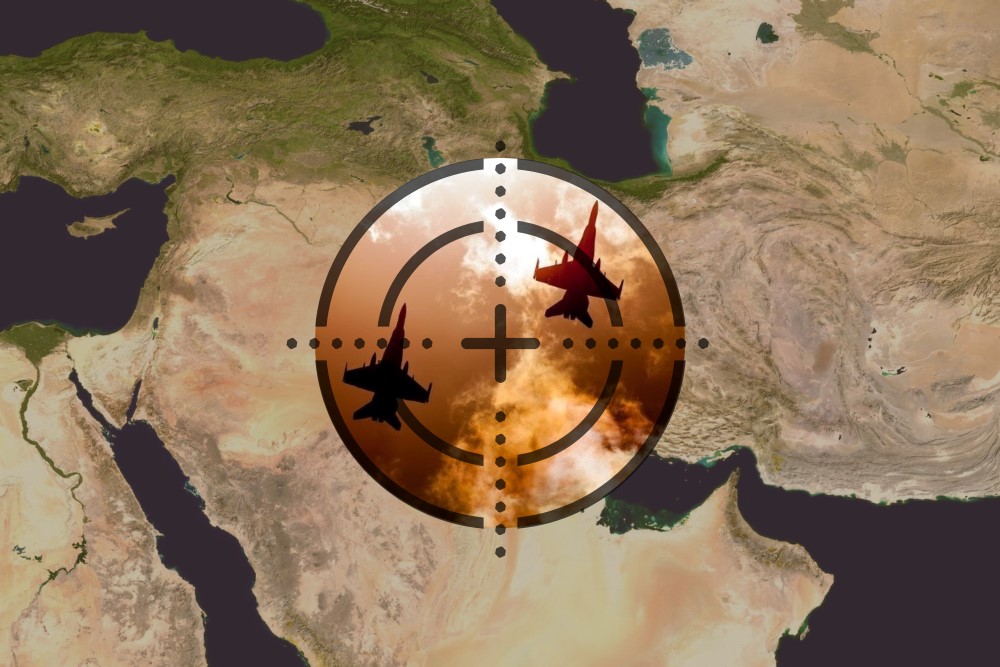 The Israeli assault in Gaza was a limited operation with strategic implications that should trouble Iran. The brief conflict suggests that Tehran's grand plan to deploy terror proxies around Israel may be less effective in practice than in theory.
The bottom line: Most of Iran's allies are weak, their commitment to Tehran may be shaky, and they are vulnerable to Israel's superior military power.
Despite large Iranian investment in Islamic Jihad, it remains small and incapable of causing much damage to Israel. The group fired over 1,400 rockets, killing one Israeli and as many as five Palestinians. Many rockets were intercepted by Iron Dome or landed inside Gaza.
Notably, Islamic Jihad pounded southern Israel communities near the Gaza border, but fired only a few rockets at Israel's nerve center in Tel Aviv. The group was also unable to destroy any defense assets or dent Israel's powerful military machine.
The well-armed Hezbollah is Iran's strongest terror proxy, but other pro-Iran forces are ragtag militias that are possibly even weaker than Islamic Jihad. Moreover, Tehran's allies in eastern Syria, Iraq and Yemen are far from Israel's borders and high-value assets.
The Gaza flareup also raised question marks about the loyalty of Tehran's allies. Iran tried to press Hamas to join the fight, but without success. After all, Gaza's largest terror group has its own interests to worry about. Moreover, Islamic Jihad in Gaza also appeared less eager to continue the battle than the faction's leaders abroad.
Even Hezbollah may not automatically follow orders from Tehran. Experts say that Hezbollah will likely — but not surely — attack Israel in case of an IDF strike on Iran's nuclear program. But the organization also has domestic interests and the local Shiite community to consider, as well as its own survival.
This does not mean that Iran's various proxies will not join forces to attack Israel in an all-out war. However, as the latest episode indicates, Iran's vision of a unified front could face cracks in real time.
Finally, the operation highlighted Israel's upgraded military capabilities and showed that Islamic Jihad has no answers. Time after time, IDF airstrikes eliminated senior commanders in pinpoint strikes on hideouts deep inside Gaza.
Israel's capacity to obtain precise intel and turn it into operational action is unmatched, military journalist Ron Ben-Yishai says. Even the US lacks the ability to do this so rapidly, he wrote.
Unlike Islamic Jihad, other Iranian proxies may be distant and operate in larger geographical areas. This could make the hunt for terror leaders and strategic sites more challenging. However, the IDF will face fewer restrictions than it does in the densely populated Gaza. One way or another, Iran does not seem to have an answer for Israel's military superiority.
Overall, Iran's plan to encircle Israel with missiles is a threat that deserves serious attention. However, the latest Gaza clash suggests that Tehran's ability to execute its strategic vision remains limited for now.