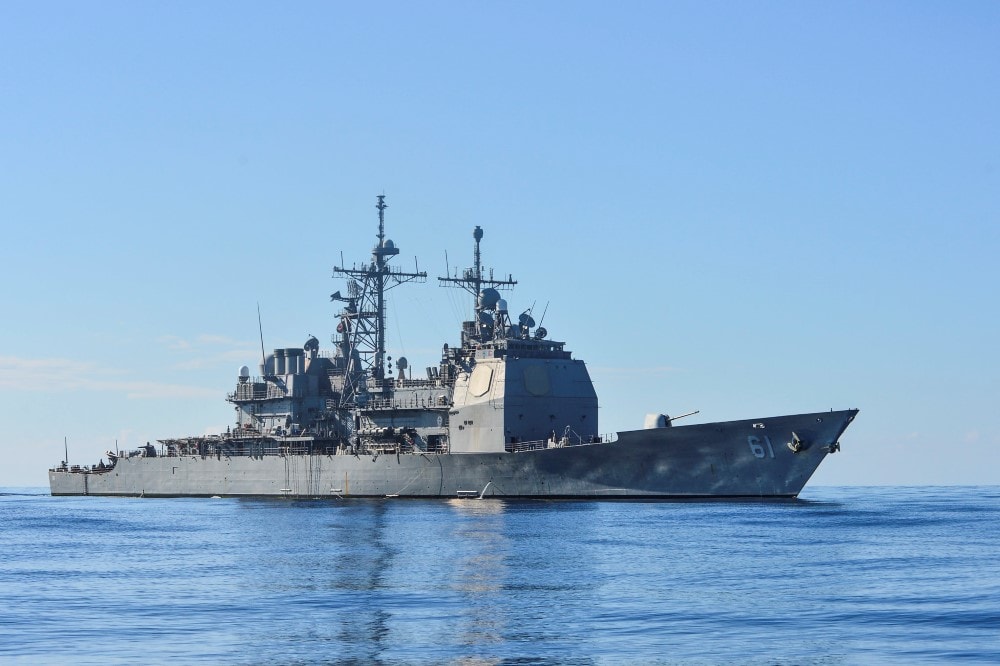 Israeli and US Navy ships held a historic joint patrol in the Red Sea this week, Kan News reports.
The Americans mobilized the USS Monterey guided-missile cruiser and a P-8 Poseidon spy plane, military journalist Itay Blumental said. In parallel, the IDF deployed a Saar 5 warship as well as two patrol boats.
The naval maneuver was part of a large and unusual exercise in the Red Sea, military reporter Nir Dvori tweeted.
The joint operation highlights growing cooperation in the region, as the IDF and US military prepare to face the Iran axis in a future conflict.
Defense Minister Benny Gantz said Monday that Israel and the US are boosting their collaboration and working on a "Plan B" to counter Tehran's nuclear program.