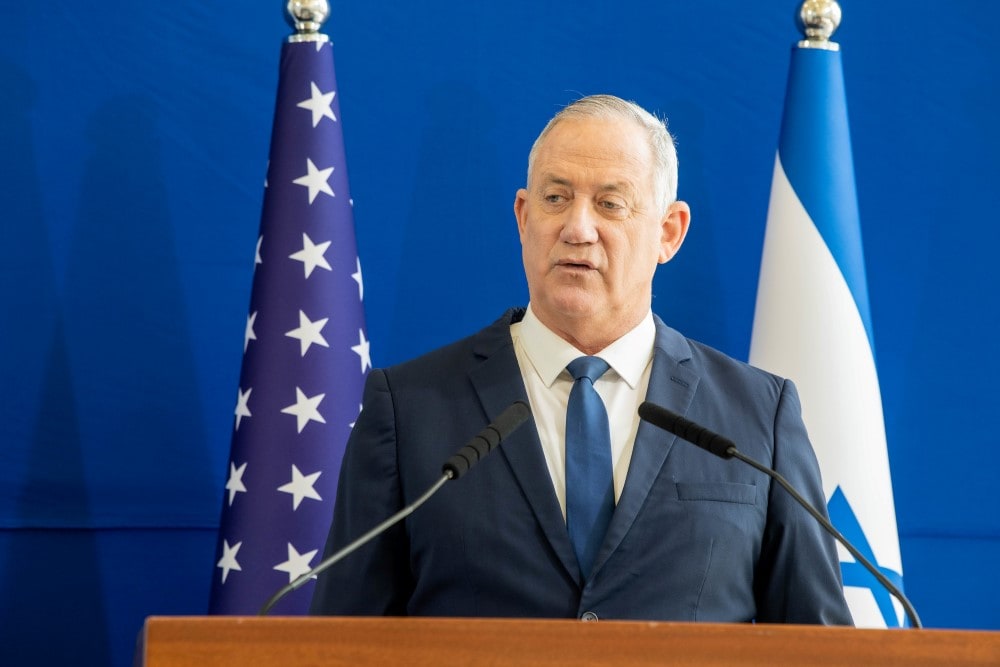 Israel and the United States are working together on a "Plan B" against Iran, Defense Minister Benny Gantz revealed Monday. The plan will entail "other actions" in case a deal to limit Tehran's nuclear project is not signed, he said without elaborating.
The two countries are already sharing intelligence and boosting their regional cooperation, Gantz added, according to a report by Walla News.
Earlier, it was reported that Israel needs new munitions from the US to upgrade military plans against Iran.
The advanced arms are required as IDF chief Aviv Kochavi ordered the army to draw up a new plan for striking Iran with previously unavailable capabilities, N12 News said.
Israel has already shared details about its strike plans with American defense officials, according to an earlier report.