IDF strikes in Syria in response to attack on ship in the Gulf, Israeli journalists say; Netanyahu openly blames Iran for explosion on vessel.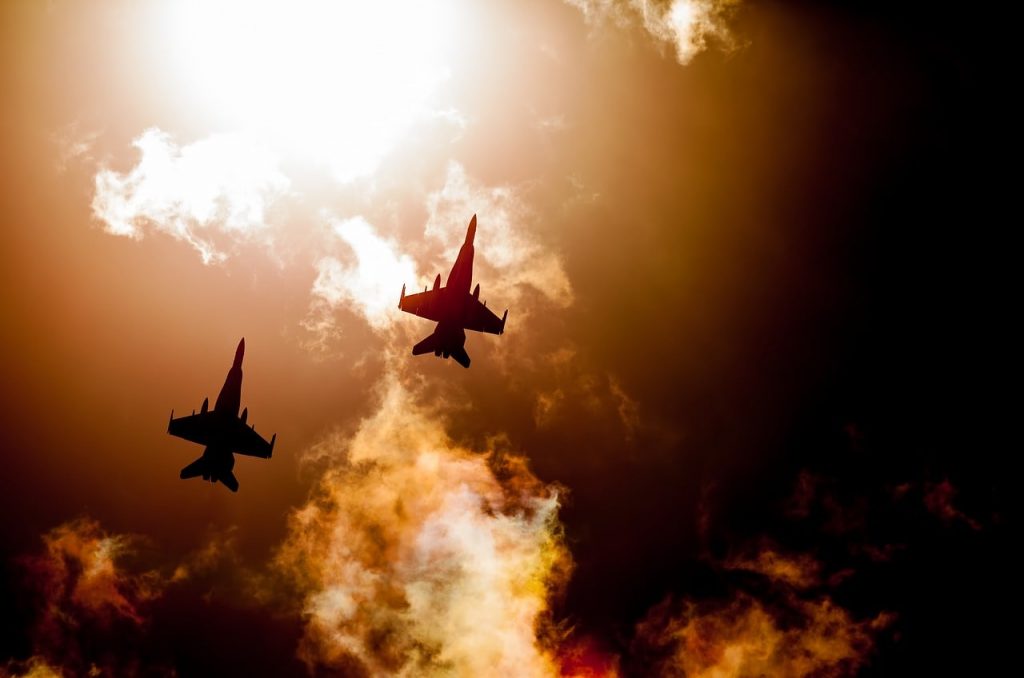 IDF fighter jets bombed multiple Iranian targets in the Damascus area Sunday night, Syria's state media reported. Several Israeli journalists said that the strike came in response to the attack on a cargo ship in the Gulf of Oman.
The Israeli jets launched the strike from the Golan Heights and fired several missiles at their targets, local sources reported. Unconfirmed reports said that the Damascus International Airport or its vicinity were also hit.
There were no details initially about the sites hit by the IDF. As this was an unusual strike, it may have targeted Iranian companies owned by Tehran's Revolutionary Guards in the construction and trade business, military analyst Ron Ben-Yishai wrote.
Netanyahu blames Iran
The IDF did not issue a statement linking the assault to the explosion on the vessel. However, Prime Minister Benjamin Netanyahu later blamed Iran for the attack on the ship in an interview with Kan Radio.
Shortly before Sunday night's strike, Netanyahu held a high-level meeting with Israel's defense chiefs to discuss the response to Iran's attack. After the session, a senior official told Kan News that Israel will retaliate for the incident.
At this time it isn't clear whether further retaliation will follow the strike in Syria, possibly via low-profile steps such as a cyber attack. Some observers say that Israel may choose to limit its response and use the incident to influence US policy on Iran.