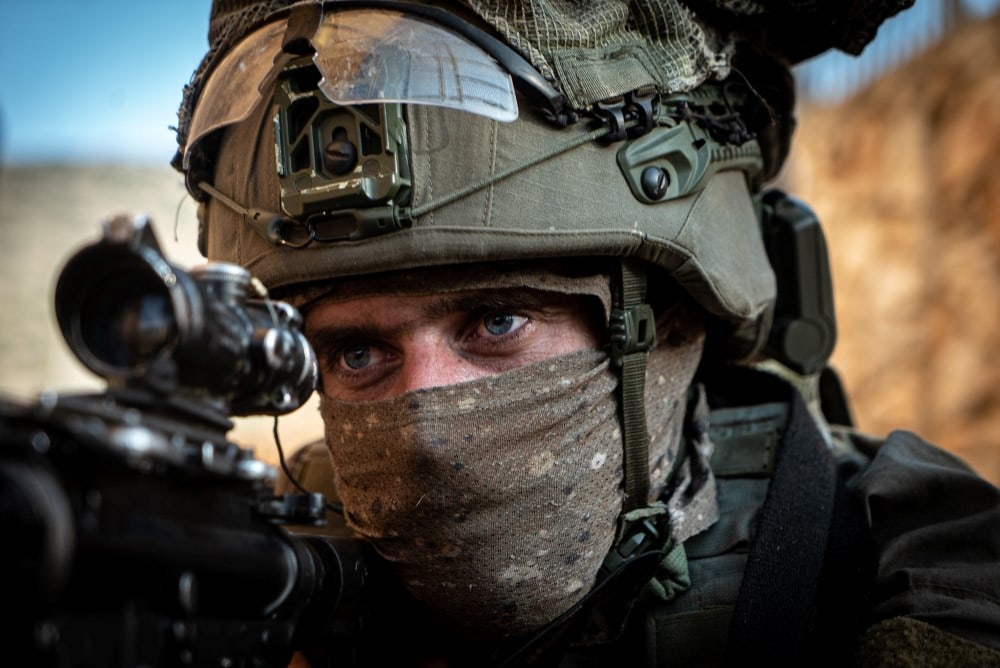 Veterans of Israeli special forces units are intensively training Ukrainians to fight against the Russian army. In parallel to the unique training program, Israel's intelligence arms are reportedly also helping Ukraine to counter Moscow's invasion.
A highly skilled Israeli team works at a large training site in a secret location in western Ukraine, Yediot Aharonot daily reports. Instructors include IDF reserve officers and veterans of the elite Sayeret Matkal commando unit.
The team is fully made up of volunteers who entered Ukraine posing as rescue workers, the report said. They have already provided basic training to hundreds of locals and taught more advanced combat techniques to 100-200 Ukrainian fighters.
A senior defense source told Yediot that Israel's defense establishment is aware of the venture and is turning a blind eye to it.
Israel is fed up with Russia's activity in Syria and "with the way they are screwing us there all the time," the unnamed source said. Moscow closely works with the Iranians and Hezbollah in Syria and are "not on our side," he added.
Meanwhile, Israel's intelligence services are "cooperating very closely" with Ukraine, a senior aide to President Zelensky revealed. Israeli intel chiefs are very professional and "patriots of the whole free world," he told Israeli journalists in an online briefing.
The aide, Andriy Yermak, said that Israel's intelligence community is one of the best in the world, Haaretz daily reported. He did not offer details on the type of assistance provided by Israeli intelligence officers.
Meanwhile, an unknown number of former Israeli soldiers are currently in Ukraine to fight against Russia.