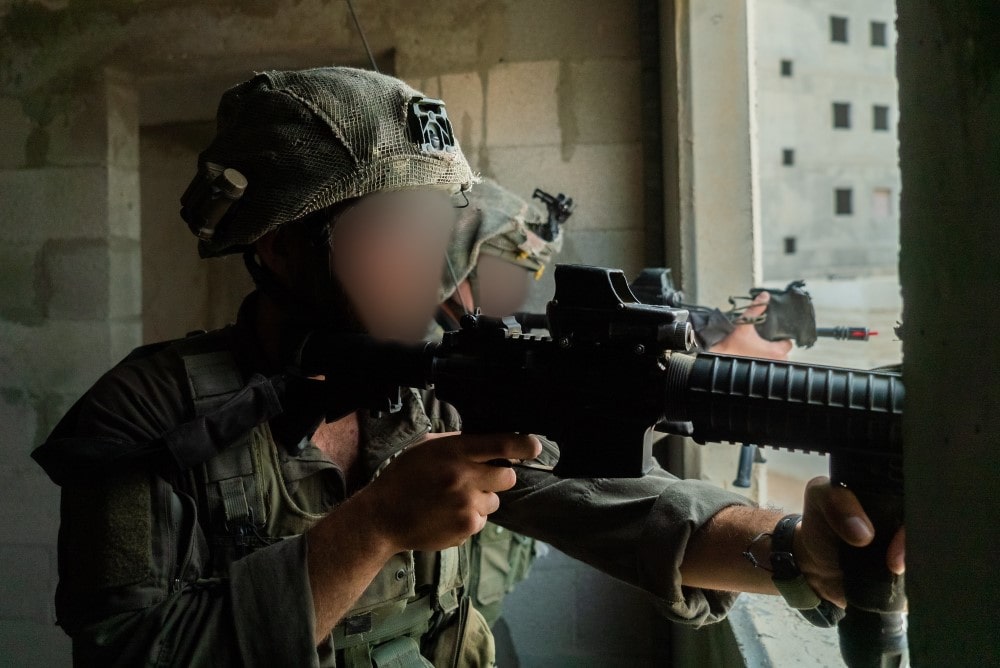 Israeli special forces killed three members of a Palestinian terror cell in a West Bank ambush Tuesday. The YAMAM anti-terror unit and IDF forces eliminated the armed terrorists in Nablus after Shin Bet officers acquired pinpoint intelligence on their location.
A team of undercover forces in a taxi van blocked the vehicle of the terrorists, who attempted to open fire, Walla News reported. The YAMAM fighters responded with massive gunfire, hitting all three terror suspects.
The Israeli forces fired about 80 bullets at the car, the report said, citing Palestinian sources. Uniformed troops them moved in to the scene to seal off the area and confiscate the terrorists' guns, Walla added.
The operation followed several Palestinian shooting attacks in the area in recent weeks. A defense official said that the terror squad was a ticking time bomb and planned more attacks.
The terrorists were planning to carry out another shooting this evening, according to information received by the army, Ynet reported. One cell member is still at large and the manhunt for him continues, the report said.