Hezbollah uses port to store arms, experts say; initial Lebanese reaction to Beirut explosion suggests cover-up; Israel conducting its own intelligence investigation.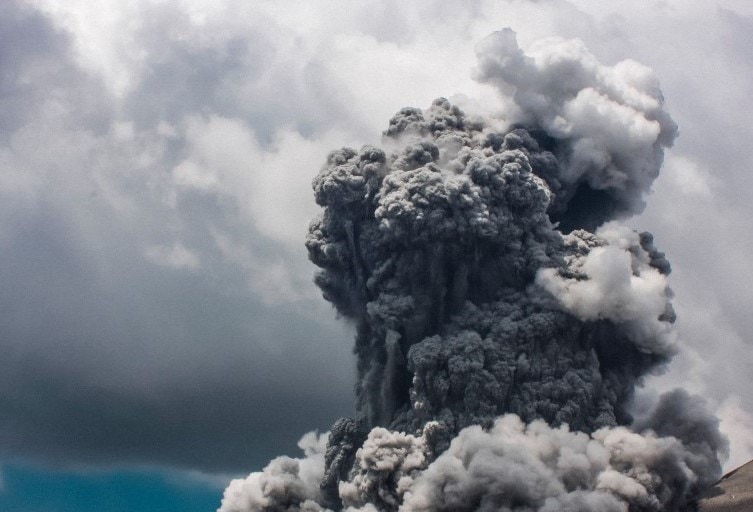 Tuesday's massive explosion at the Beirut port occurred in a Hezbollah weapons depot, says Middle East expert Dr. Edy Cohen. "These arms were hidden in grain silos," the Beirut-born researcher told 103 FM radio.
All available indications point to the blast site as being a Hezbollah warehouse, he said.
"I don't believe in coincidences," Cohen said. "If a Hezbollah depot explodes in Syria, Iraq or Beirut it's no coincidence. Something happened." He did not blame Israel, noting that Hezbollah has many enemies inside Lebanon.
Hezbollah's overseas terror apparatus is known for using ammonium nitrate to build bombs, intelligence blog IntelliTimes said on Wednesday. Authorities in Thailand and Cyprus thwarted plots to use the substance in 2012 and 2015. Notably, Hezbollah planned to detonate the bombs at Israeli targets abroad.
Hezbollah Is 'Immediate Suspect'
The report hints that regardless of official Lebanese claims, the ammonium nitrate that exploded at the Beirut port was used by Hezbollah. IntelliTimes researcher Ronen Solomon said that the group is the "immediate suspect," pointing to its smuggling operations of explosive materials.
This morning, senior researcher Prof. Uzi Rabi also highlighted the potential Hezbollah connection. The terror group stored large quantities of illicit substances at Beirut port warehouses, he told Kan news.
Crucially, in 2018-2019 Israel and the IDF revealed that Iran uses the Beirut port to transport arms to Hezbollah. "The Port of Beirut has become the Port of Hezbollah," UN Envoy Danny Danon said last year. Intelligence website Nziv.net pointed to Gate 14 at the port as the smuggling route where such shipping containers come through, citing Lebanese sources.
The initial reaction in Lebanon following the blast also raises suspicions of a cover-up. Officials at first claimed that fireworks or a fuel depot blew up, only later admitting that it was ammonium nitrate. Moreover, Hezbollah deployed its forces at the port shortly after the explosion. The Lebanese army later sealed off the site.
Israel Probing Beirut Explosion
Meanwhile, the IDF and intelligence agencies are conducting their own investigation into the Beirut explosion. Israel will share any conclusions pointing to a Hezbollah-Iran connection with other countries, and may leak it to the international media.
For now, Israeli authorities are saying little as the investigation continues. Foreign Minister Gabi Ashkenazi said Tuesday night that the explosion was apparently an accident, not questioning the official Lebanese version. However, senior officials stressed that Israel was not involved in the incident.
Late Tuesday, the Israeli government offered humanitarian and medical assistance to Lebanon. The IDF, Ziv Hospital in northern Israel, and the ZAKA rescue service also reached out with messages. Dr. Massad Barhum, director of the Galilee Medical Center, said that it can set up a field hospital on the border immediately to treat Lebanese casualties.