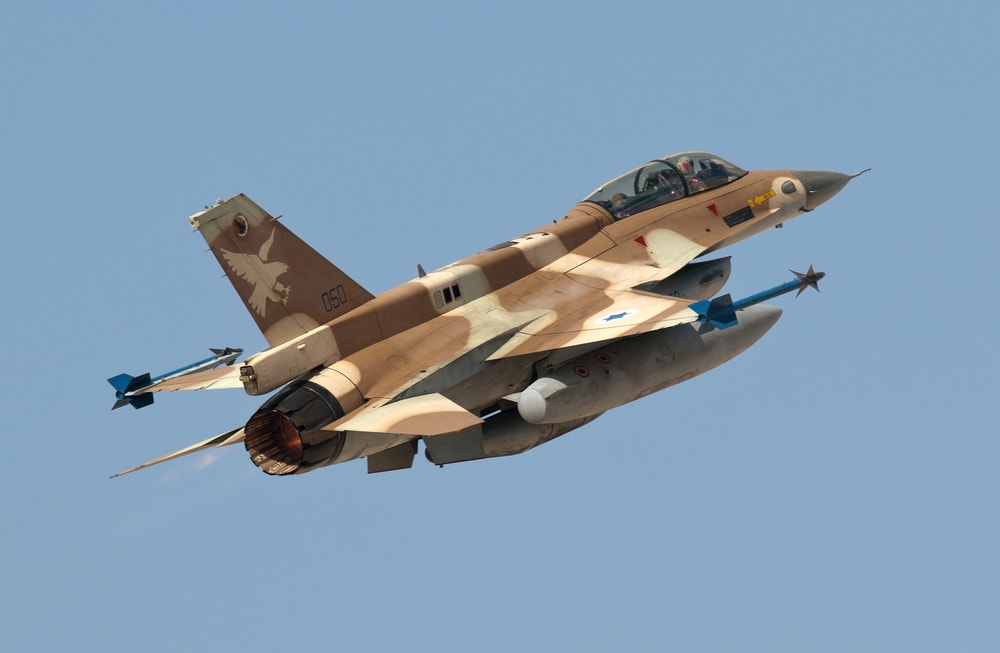 Israeli Air Force copes with Corona outbreak while preparing for trouble in Syria and Gaza; meanwhile, bad news from Iran.
After a brief lull in security incidents, the situation on Israel's borders is again heating up. The Air Force, which cut down its operations because of the Coronavirus crisis, is gradually restoring its full capabilities.
This week, reserve pilots and navigators returned to service after a two-week break, Maariv daily reported. The Air Force implemented a special procedure that isolates the incoming reservists from other soldiers at the base, the report said.
Notably, Israeli pilots on reserve duty are required to train or take part in operational missions once a week.
Last week, Israel allegedly bombed targets in the Homs region in Syria. The airstrike followed weeks of quiet on the Syrian front while regional players focused on the Corona crisis. Media reports hinted that the IDF countered a serious threat that called for urgent action.
The alleged strike, and a Hezbollah drone recently shot down by the IDF, suggest that Israel's foes in the north are resuming their hostile activities. Meanwhile, terror groups in Gaza are threatening to attack Israel in case of a Coronavirus outbreak in the Strip.
The Air Force introduced several new "Corona procedures" to cope with the new reality. The steps aim to ensure the health and safety of soldiers while preserving vital operational capabilities. In case of a major flareup, the Air Force will lift all restrictions immediately and operate in full force, the Maariv report said.
Israel Fears Iranian Surprise
Beyond the immediate threats, the Air Force may also be called upon to upgrade its preparations to counter Iran's nuclear program. This follows concerns in Israel that Tehran could accelerate its nuclear efforts in the near future.
The defense establishment fears that the Corona disaster in Iran could prompt the regime to pursue atomic weapons to reinforce its position. In doing so, the Iranians would exploit the global crisis, as world powers are preoccupied with fighting the pandemic.
Israel's intelligence arms are intensifying their efforts to monitor Iran's nuclear work, Israel Hayom daily reported this week. But a renewed threat would also require the Air Force to prepare for an assault on Iran's nuclear facilities.
If Israel detects a serious threat, the government will have to invest billions in training sessions and high-powered munitions.  
The IDF's annual intelligence assessment warned that Iran will have enough uranium for one bomb by the fall, even at a relatively slow pace of enrichment. Iranian efforts to shorten this timeline and surprise the world could press the Air Force into action even sooner.