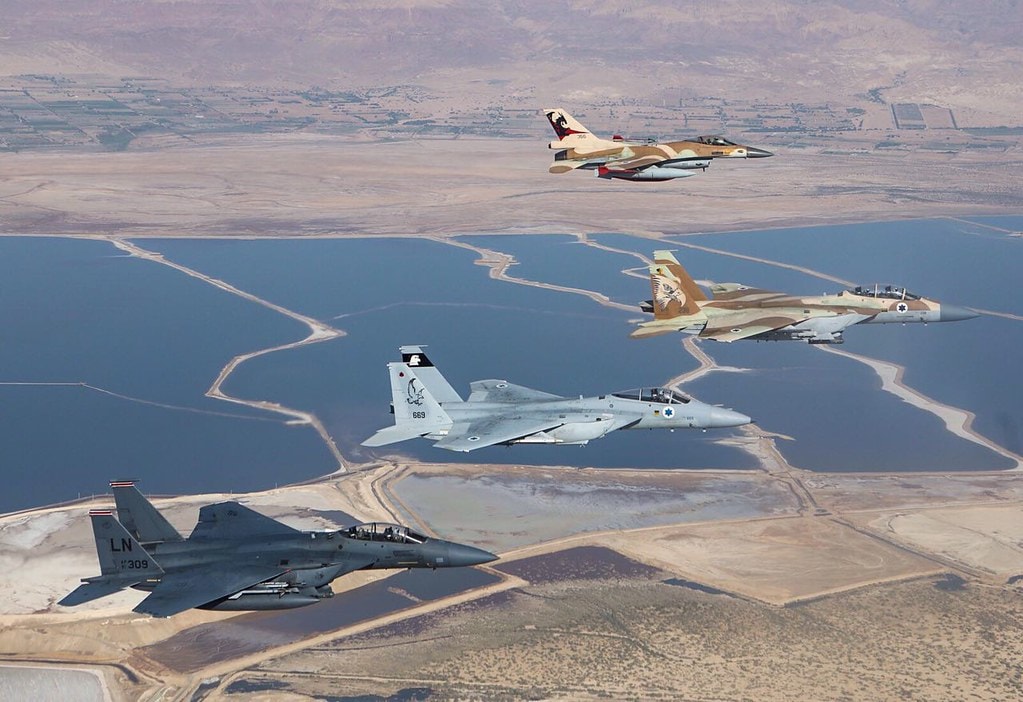 Israel and the US are stepping up their joint military training and coordination in the Middle East. US Central Command chief Kenneth F. McKenzie is urgently visiting Israel for meetings with Prime Minister Bennett and IDF chief Kochavi, Ynet reports.
Notably, the US military's Central Command (CENTCOM) is in charge of regional hotspots Iran, Syria and Lebanon, Ynet noted.
The senior American commander was scheduled to arrive later in March, but the trip was moved up for undisclosed reasons. General McKenzie will be coordinating military activity with the IDF, the report said without elaborating.
This follows a recent Red Sea drill by Israeli and US fighter jets to improve defenses against incoming UAVs, IDF Radio reported. The exercise aimed to bolster detection and interception capabilities, the report added.
Meanwhile, a US spy plane was spotted making some unusual moves off the Israel coast, including a low-altitude flight near Haifa, Kan News said.
Notably, Israel and the US have boosted their military cooperation in recent months, with an eye on Iran. However, events in recent days suggest further acceleration of these joint efforts.
It is unclear at this time if the latest moves are related to growing tensions due to the Ukraine war and/or expected friction on the Iran front.