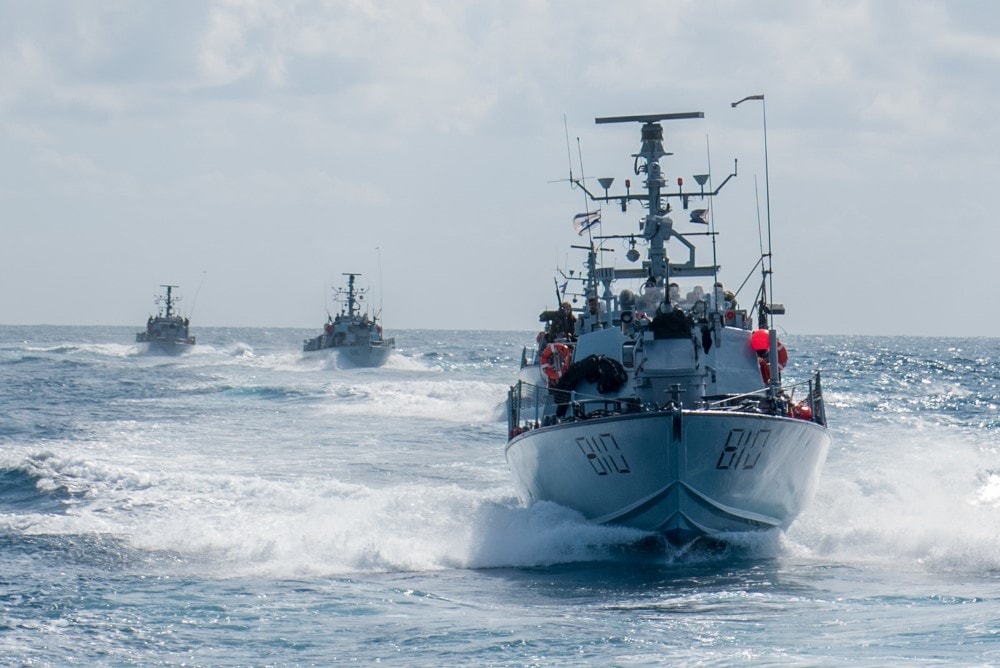 Israel and the US launched a four-day naval exercise in the Red Sea to prepare a response to Iran axis attacks. During the drill, naval forces will focus on securing sailing routes and foiling terror attacks at sea, Kan News reports.
As part of the exercise, the Israeli Navy deployed 2 missile boats. In parallel, the American military mobilized 3 warships, the report said.
The strategic aim of the drill is to bolster cooperation between US and Israeli naval forces, also as a show of force against Iran, N12 news reported.
Notably, Israel and the US held a major naval exercise in April this year. The forces simulated warfare in the Red Sea, defused mines at sea, and neutralized explosives on vessels using unmanned gear.
Israeli warships also practiced for the first time refueling by a US tanker to extended their operational range, Walla News reported.
The IDF is boosting its deployment and operations in the Red Sea after detecting four Iranian military ships in in the area in recent months. The unusual Iranian naval presence is the most significant in the past decade and threatens global trade and energy, Defense Minister Benny Gantz said previously.
In June, Israel and the US held a war game simulating military conflict in the Middle East.