IDF's second F-35 squadron now operational, after US engineers secretly sent to Israel to boost jets' capabilities; more stealth fighters arrive this week; new air power improves military's ability to strike targets in Iran.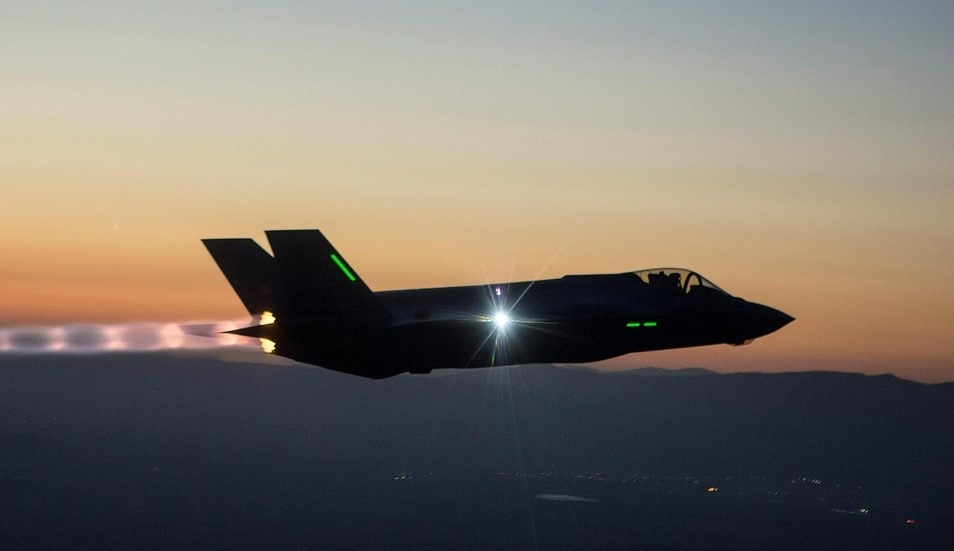 The 116th Squadron of the Israeli Air Force is ready for operational duty, the IDF announced this week. The elite squadron, known as Lions of the South, will operate out of Nevatim airbase in southern Israel.
IDF jets reportedly took off for hundreds of bombing missions in Syria from southern bases in recent years. Some sources say that the army's first F-35 squadron, the 140th Golden Eagle, carried out strikes across the Middle East.
F-35s Get Secret Upgrade
The new squadron was declared operational after passing tests simulating 72 hours of intensive combat, the Air Force said. Air crews and technicians operated 24 hours a day during the tests, working 16 hour shifts. The teams faced extreme scenarios such as missile attacks and fires.
Follow Israel Radar:
In July, dozens of US engineers secretly flew into Israel to boost the F-35 capabilities, N12 website reported. These experts worked in a highly secure section of Nevatim airbase to upgrade the advanced jets' software.
The upgraded systems provide the F-35s with unparalleled abilities to block enemy radars and disrupt incoming missiles, the report said, citing foreign sources.
Will F-35s Bomb Iran's Nuke Sites?
In parallel, four new F-35s recently landed in Israel, bringing the total number to 24. Meanwhile, the IDF further honed its skills in a joint stealth fighter drill with the US Air Force. As part of the exercise, the second this year, pilots countered diverse air and land threats.
The F-35 fighters provide the IDF with unprecedented capabilities to strike far beyond Israel's borders, chiefly in Iran. Notably, Iran deploys advanced air defense systems to protect high-value targets such as nuclear facilities and key military installations.
In the past, some military experts doubted that Israel can mount an effective offensive on Iran's nuclear program. Now, the IDF is building massive air power that makes more complex missions possible.