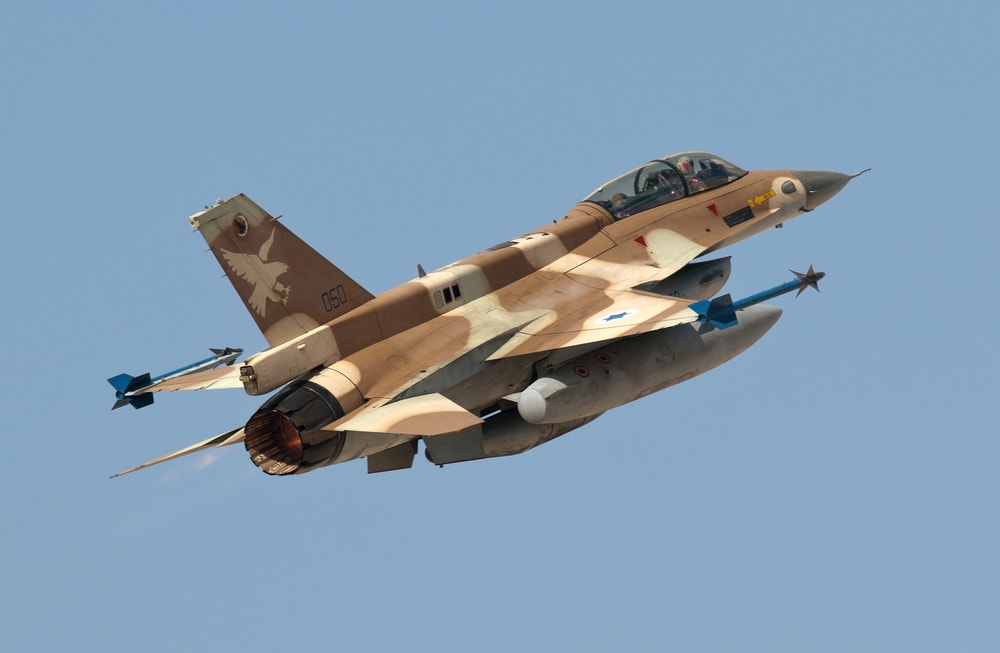 The Israeli Air Force recently took part in a large exercise in Greece to prepare for wartime scenarios and long-range missions. Meanwhile, the IDF is bolstering the strike capabilities of its F-35 fighter jets.
The Air Force deployed multiple aircraft during the latest drill, including F-15 and F-16 fighter jets, tankers, and spy planes. The key objectives for Israeli pilots included training in an unfamiliar landscape and enhancing long-distance flight skills, a senior officer said.
The war scenarios practiced in Greece are relevant for a conflict with Iran and its proxies, military analyst Ron Ben-Yishay wrote in Ynet.
Notably, the IDF aircraft flying to Greece covered a similar distance to the one between Israel and Iran's nuclear site in Natanz, he said. Moreover, the planes refueled in midair and simulated strikes on targets in Greek territory before landing at a local airbase.
Flying in another country also enabled Israeli pilots to contend with different weather conditions, the report added. The exercise gave pilots the opportunity to get out of their comfort zone and operate in a foreign environment, as is the case during war, an Air Force commander told Ynet.
Israel boosting F-35 firepower
In parallel, Israel's defense industries are working hard to improve the capabilities of the F-35 stealth fighter, Walla! News reported. Engineers are currently designing new fuel tanks that would enable the advanced jet to operate in Iran and return to Israel without refueling.
According to foreign sources, the average range of Israel's F-35s is 1,600 kilometers, depending on flight conditions and the munitions used in specific missions. The new development aims to significantly boost the aircraft's strike range.
Military sources added that major progress was achieved in tailoring classified Israeli-made missiles for use by the F-35 fighters. The jets will soon be fitted with some of the world's most sophisticated munitions to further boost their firepower, the report said.
Meanwhile, IDF planners are working on new plans for a strike on Iran's nuclear facilities. Military officials are expected to present the proposals to Israel's leaders this year.