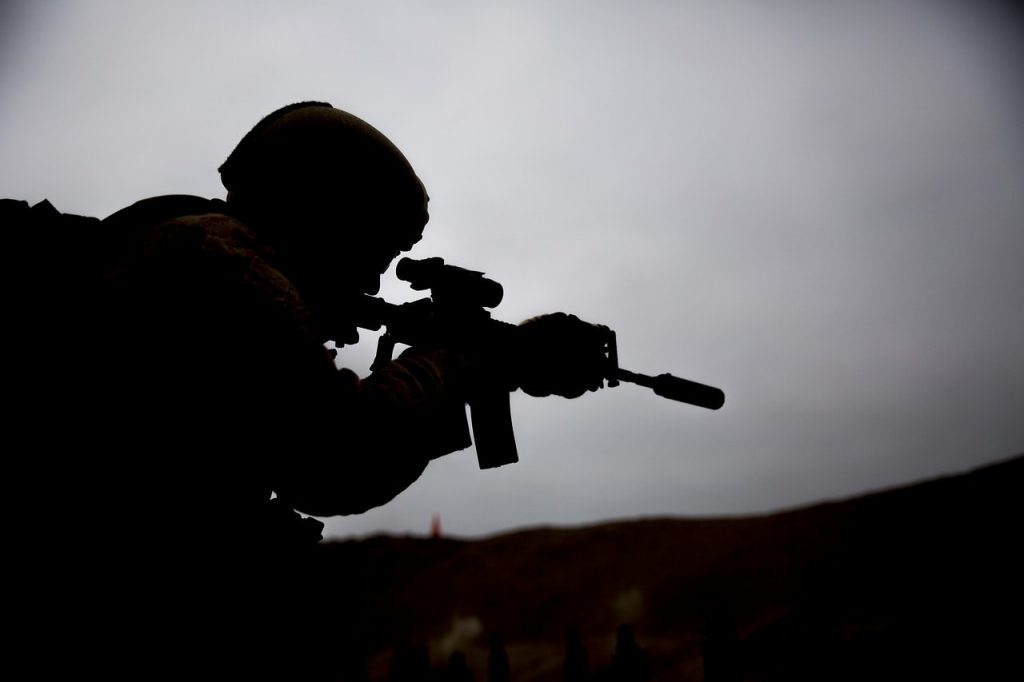 As time passes, indications are growing that Israel is quietly helping the Ukrainian Army to fight Russian forces. In the latest signal, a group of Israelis fighting in Ukraine posted a video with messages in Hebrew.
Notably, one of the soldiers in the video thanked the Israeli government for providing help. While no details were given, the statement hints that Israel is supporting this combat effort without officially publicizing it.
Moreover, the forces in the video are equipped with some advanced weapons, defense researcher War Noir tweeted. The arms included 5.56x45mm FN SCAR-L assault rifles, and possibly a 7.62x51mm UKROP UAR-10 sniper rifle, the report said.
This further suggests that the Israeli forces enjoy an unusual supply of weapons, possibly via government connections.
The number of Israelis fighting in Ukraine is estimated in the hundreds by now, The Times of Israel reported. Notably, the Israeli government has not made any effort to stop this growing influx.
The Israeli military presence in Ukraine includes a special task force of IDF veterans, Yediot Aharonot daily reported recently. The highly skilled squad is mobilized to different fronts where experienced combat forces are most needed, the report said.
Earlier, it was reported that Israeli special ops veterans are providing intensive training in Ukraine, and that Israel's intelligence agencies are also contributing in undisclosed ways.
There was no official comment from Israel, but a defense source told Yediot that the Israeli government is aware of ex-IDF fighters training the Ukrainians and is turning a blind eye. The report indicated that this training effort is well-organized and extensive.
Israel has adopted a cautious pro-Ukraine policy so far, condemning Russia and offering Kyiv humanitarian aid but avoiding direct military assistance. The Israeli government has been careful not to trigger a harsh response from Moscow, a key military player in Syria.
However, Israel does have a strong interest in a victory by Ukraine and its Western supporters that would weaken the Russia-China-Iran axis. Now, it increasingly appears that Jerusalem is playing a more active role in supporting Ukraine's military effort behind the scenes.