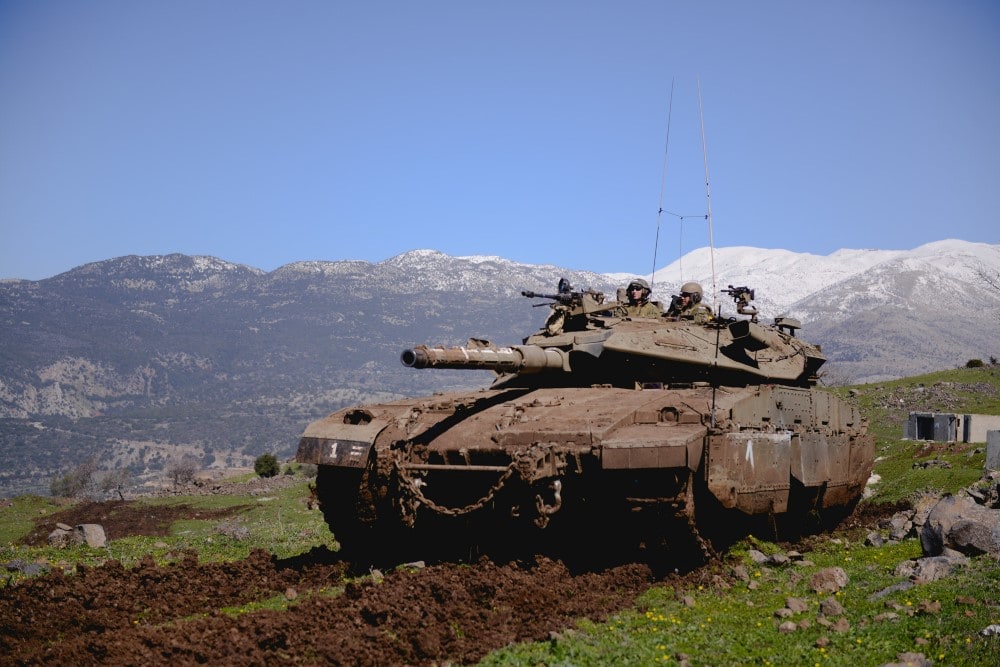 Defense minister Benny Gantz ordered the IDF to prepare for military escalation against Hezbollah. This follows Lebanon's objections to a US-mediated gas agreement with Israel.
The Air Force, Navy, and infantry forces will elevate their readiness to respond to a Hezbollah strike, Ynet reported.
In parallel, the security cabinet authorized Israel's leadership trio to manage a potential war in the north, N12 News said. PM Lapid, alternate PM Bennett and Gantz can now take more steps without further approval, the report said.
All of Israel's defense chiefs joined the cabinet session including IDF chief Kochavi and Mossad director Barnea, Kan News reported. The session focused on preparations for a military conflict as the Lebanon deal nears collapse, the report said.
'Israel ready for battle'
Earlier today, Gantz instructed the army to bolster both defense and attack capabilities in northern Israel. The defense minister discussed the growing threat level in a meeting with senior military officers.
Notably, sources in Lebanon warned that a failure to reach a maritime border deal could mean war. Hezbollah threatened that it will strike to prevent Israel from pumping gas from the Karish field if no agreement is signed.
However, Prime Minister Lapid rejected Lebanon's hardened terms for a deal this afternoon.
Meanwhile, Gantz warned that both Lebanon and Hezbollah will pay dearly for any attack on strategic Israeli assets such as the Karish gas rig. Israel is ready for battle if necessary, the defense minister said.
Israel is expected to retaliate harshly for any attack from Lebanon and has already finalized its war plans. The army is monitoring Hezbollah's moves closely and could also launch a preemptive assault if it detects an imminent strike, defense officials warned previously.