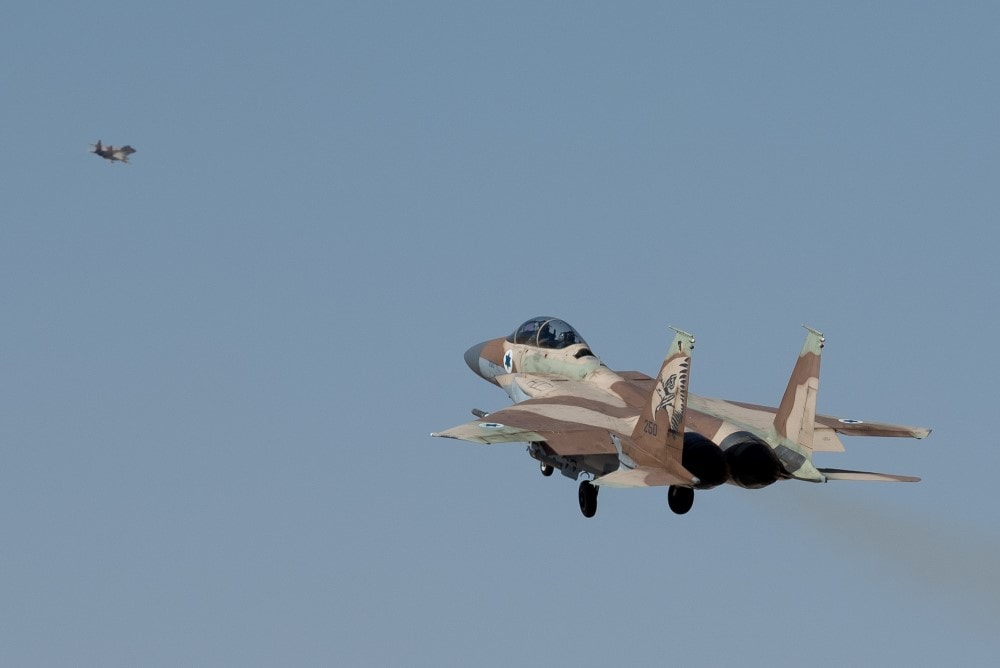 Israeli warplanes attacked a warehouse containing strategic weapons at the Damascus International Airport, IDF Radio reports.
The late-night strike targeted several important Iranian assets at the site, the report said, without providing further details. The main objective was apparently a precision-missile factory, according to N12 News.
Following the first assault, the IDF bombed a Syrian SA-5 air defense battery after a Syrian anti-aircraft missile exploded in Israel's airspace, military correspondent Doron Kadosh reported. Overall, Syrian defenses fired 20 missiles at the incoming jets but all of them missed their targets, N12 News said.
The latest attack follows reports that Iran transferred medium-range missiles that can reach Israel to militias in eastern Syria via Iraq. The missile shipment was hidden in civilian trucks transporting vegetables, NzivNet intelligence blog said, citing Arab sources.
Notably, Iran is engaged in an intensive military buildup in eastern Syria, which could be used as a base for a future conflict with Israel.