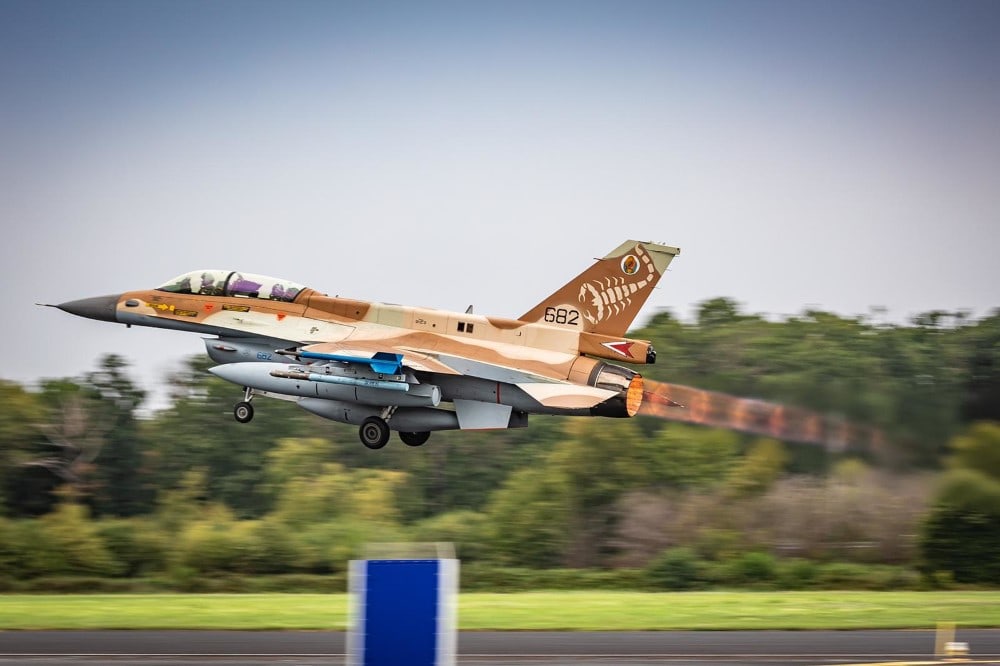 The Israeli Air Force is boosting its power to prepare for extensive strike operations, army chief Aviv Kochavi says. He was speaking Monday at a ceremony to welcome new Air Force chief Tomer Bar.
The Air Force is increasing its munitions stockpiles to an all-time high, the IDF chief revealed in his speech. The army is also upgrading and expanding its wide range of aircraft and airborne sensors, he said.
According to earlier reports, Israel is acquiring very large quantities of high-precision munitions.
The IDF aims to achieve a very high strike and destruction rate in the next war, Kochavi said. The Air Force will be delivering precise blows once the order is given, he said.
The military chief added that the Air Force is engaged in accelerated preparations for a strike in Iran.
The IDF is preparing for intensified long-range action in 2022, outgoing Air Force chief Amikan Norkin said earlier. The Air Force must ensure a "very high" level of readiness for strike and defense operations, he told officers at the annual planning meeting.